A South Korean Consumes Average Of 76 Packages Of Instant Ramen In 1 Year, According To Ministry Of Agriculture, Food And Rural Affairs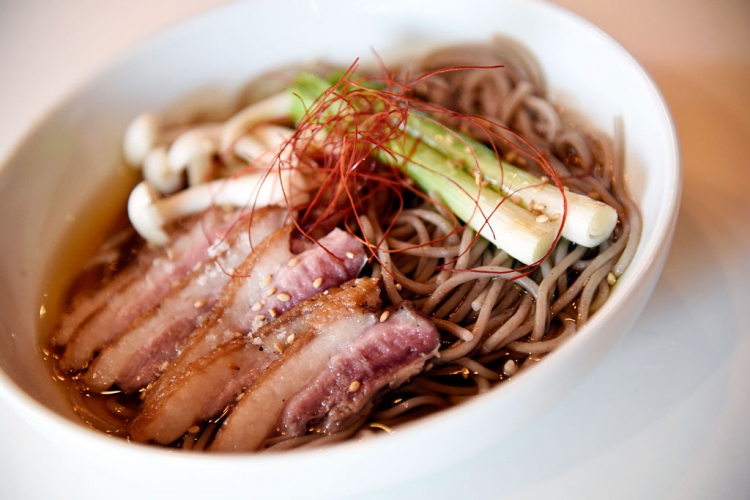 Which country is leading in terms of ramen consumption? If you guessed South Korea, you're correct.
According to South Korean's Ministry of Agriculture, Food and Rural Affairs the country ranks first in the list of highest rate of ramen consumption per capita for 2014, Korea Times reported Wednesday.
The data from the ministry says a South Korean will consume 76 packages or 20 pounds of instant ramen in a year. That's nearly one ramen in every five days.
South Korea lead the list by a landslide score of 76 packages, followed by Vietnam with 55.1 packets per capita, Indonesia with 52.8 and Thailand with 45.3.
The Ministry of Agriculture, Food and Rural Affairs said that the ramen mania is caused by a predominant issue in South Korea, and it doesn't relate to finances or the ramen's appealing packaging.
"The high consumption number is due to the rise in one-person households and people wanting to prepare simple and easy-to-eat meals," the ministry said in its report.
The ministry added further that South Korea's market size for instant noodles amounted to $1.64 billion for the year 2014, showing a steady growth since 2007. South Korea's number accounts to 78.7 percent of the entire noodle market across the globe, Korea Herald noted Thursday.
In terms of exports, ramen is an in-demand item for noodle exporters. About $208 million of instant ramen were exported last year or about 65.1% of all outbound noodle sales, the Ministry of Agriculture, Food and Rural Affairs.
In the United States, there is a high demand for premium instant ramen in Los Angeles and New York, prompting Korean groceries to double their supplies of the product this year.
Most specifically, there's a growing interest in healthier variants of ramen, eliminating the notion that ramen is a cheap and unhealthy food alternative for college dormers.
© 2023 Korea Portal, All rights reserved. Do not reproduce without permission.