Go 'Nuts' Over Nuts And Save Your Heart From Dying
by
M.O.B.
/ Nov 30, 2017 08:39 AM EST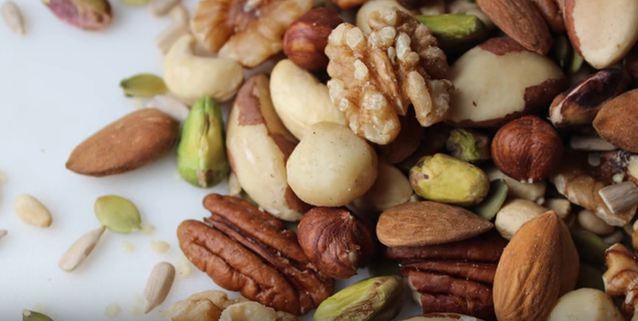 The Centers for Disease Control and Prevention said that in the U.S., the ratio of death which is associated with a heart disease is 1:4 and at least a fraction of the population has a risk factor. There is an easy way to counteract this disease and that is by munching on different kinds of nuts.
Based on the new research circulated in the Journal of the American College of Cardiology, daily consumption of a handful of nuts can improve heart health. Dr. Marta Guasch-Ferré, along with her team from the Department of Nutrition at Harvard T.H. Chan School of Public Health, analyzed about 210,000 individuals from three extensive studies, Reader's Digest reports.
In a span of 32 years, the participants' lifestyle, medical, and food-occurrence were documented through a series of questions. At the same time, the team also recorded 14,136 instances of cardiovascular disease, with 8,390 cases are associated with coronary heart disease.
Guasch-Ferré said, "Our findings support recommendations of increasing the intake of a variety of nuts, as part of healthy dietary patterns, to reduce the risk of chronic disease in the general populations."
The team discovered that the more nuts were eaten; there is less chance of contracting life-threatening heart ailments. Participants who feasted on walnuts twice to thrice in a day in a week will roughly have 21 percent less chance of developing coronary heart disease and 20 percent less likelihood of experiencing a cardiovascular situation.
According to Mayo Clinic, one of the ways that nuts can help the heart is decreasing the low-density lipoprotein (LDL) cholesterol levels also known as the bad cholesterol. LDL renders a vital role in the plaque's development that accumulates on the blood vessels. Studies also suggest that consuming more nuts could curtail the inflammation levels associated with heart disease.
Another benefit of eating nuts is lowering the risk of promoting blood clots that can trigger deadly heart attacks. Aside from being considered as food for the brain, nuts can boost the health of the arterial linings.
Nuts are loaded with protein and contain huge levels of unsaturated fats, vitamin E, and Omega-3 fatty acids. Examples are cashew nuts, peanuts, pine nuts, almond, macadamia, and other nuts. Since they are high in calories, eating should be in moderation.
© 2019 Korea Portal, All rights reserved. Do not reproduce without permission.