Kim Kardashian Looking Out for Her Sisters: No Comment on Kylie And Khloe's Pregnancy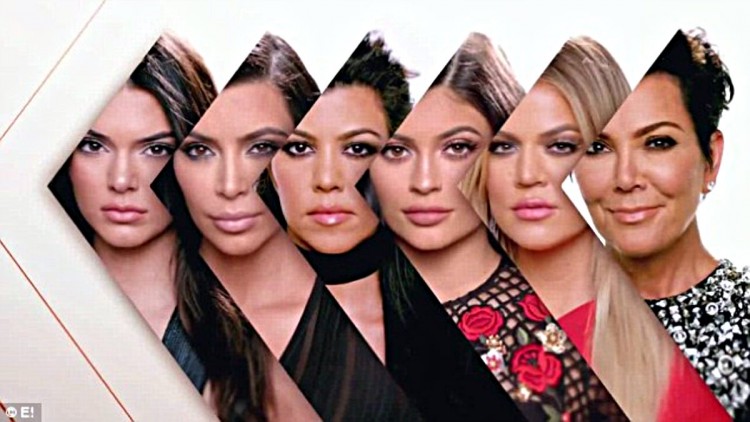 Drama always hits the Kardashian roof, however, sisters Kim, Kylie, Khloe, and Kendall know how to control family gossips - exhibited by how they handle the pregnancy rumors. In her appearance on "The Ellen DeGeneres Show" last November 15, Kim Kardashian accidentally confirmed she's having a baby girl. She gently shared how she's handling and preparing for the birth of another star.
Kim had a baby shower last weekend and she shared how she wanted to hold the event as she wants her daughter, North, to "feel something's coming for her to really understand it." The baby's name is not revealed yet and the reality show superstar is still reviewing the names pitched at her baby shower, reported by People's website.
One out of three rumored pregnancies in the famous Kardashian family is now confirmed as Kim reported that her surrogate is due soon. On the other hand, Khloe Kardashian and Kylie Jenner haven't publicly acknowledged the gossips since baby bump photos that allegedly belong to them have circulated the internet last September.
Fans from all over the world speculated on the gossip as they noticed the 20-year old Lip Kit creator, Kylie Jenner, was posting old photos of herself on her Instagram account since the baby gossip arrived. According to she's currently dating the 25-year old "Goosebumps" rapper, Travis Scott.
As for the other sister, Khloe Kardashian was reportedly pregnant with the basketball star Tristan Thompson. Same as Jenner, Khloe is not letting anybody peek her tummy just yet, according to US Weekly.
When Ellen asked the social media mogul, Kim, about Khloe Kardashian and Kylie Jenner's pregnancy, the social media mogul didn't dodge the question in a trivial way. Instead, Kim shared how they handle rumors as a family.
"When there are lots of rumors, we have these family group chats and we threaten each other's lives if we speak for the other one," explained Kim, "So, for the safety of my life ... we just decided there is so much that goes on that we respect each other's right to speak for themselves."
Neither Kylie Jenner nor Khloe Kardashian has commented on the pregnancy rumors while the family rumor shield shared by Kim Kardashian is still on. As the Kardashian sisters continue to look out for each other, the baby pictures shall wait.
© 2018 Korea Portal, All rights reserved. Do not reproduce without permission.