BTS Hits the 10 Million Followers Mark on Twitter: First South Korean Act to Attain 10 Million Followers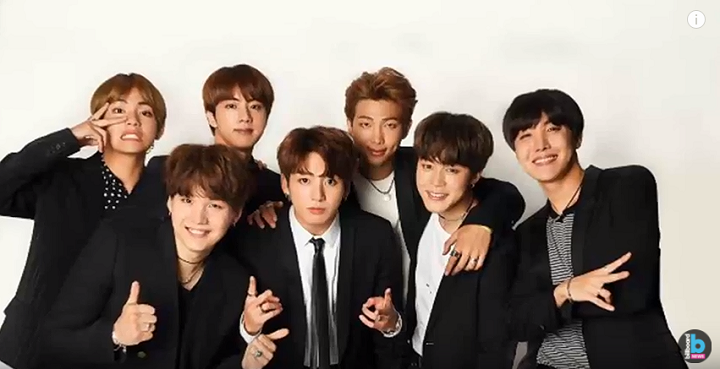 BTS recently crossed the 10 million followers mark on Twitter, according to Billboard. Fans all over the world showed their support using the hashtag, #LoveBTS10M, complementing the boy band's third festive Twitter emoji.
This overwhelming social media presence made the Bangtan Boys share a series of promising gifs for their fans. To express their gratitude, each member shared selfies and thank-you messages for the incessant support they received from their fans.
The band's number of followers escalated quickly from 9 million last month to 10.3 million today. Twitter delivered a special trophy for the boys as they reach this new milestone in social media presence.
Based on Twitter's statistics reported by Soompi, 1 billion mentions of BTS/@bts_twt exist since 2012 - the year their Twitter account was created. Looking back, their songs circulated the social media, receiving millions of retweets. Their top five most tweeted songs of all time, according to Twitter, are "DNA", "Spring Day", "Not Today", "I Need U", and "Fire".
In fact, the boys achieved the number 1 spot on the Billboard Social 50 chart this year which serves as a proof of their dominance in social networking sites. Plus, Time Magazine acknowledged the band as one of the 25 most influential people in the world of social media. They also hit the fifth spot on Forbes Korea Power Celebrity list for 2017 wherein various celebrities are ranked in terms of power, popularity, and influence.
With their soaring popularity, in and out the mobile screens, BTS has been invited to different U.S television talk shows such as "The Late Late Show with James Corden" and "Jimmy Kimmel Live". According to The Korea Herald, the boys confirmed that they will be featured on "The Ellen DeGeneres Show's" episode which will air on November 27. BTS continues to rise as the official Twitter account of "American Music Awards" posted a video of BTS arriving last Tuesday in the United States.
Last November 7, their collaboration with Steve Aoki and Desiigner was confirmed by Big Hit Entertainment according to Billboard. The project involves the remix of the song "Mic Drop" and it will be released on November 17.
© 2018 Korea Portal, All rights reserved. Do not reproduce without permission.