'The Voice': Team Blake and Team Jennifer to Battle for Top 12 Spot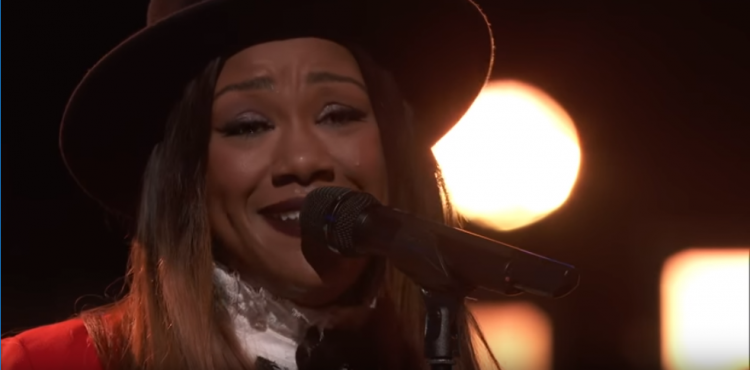 "The Voice" live playoffs started on Nov.13, with six artists from Team Blake and Team Jennifer battling to win a spot in the top 12. Team Adam and Team Miley will perform on Tuesday.
Due to some changes from the last season, it was now up to each coach to decide which three artists from his or her team would represent them in every week's live shows, KTIC Radio wrote. Also, Carson Daly revealed that each coach has the chance to choose an artist from his or her team to come back to the show. Jennifer Hudson chose Lucas Holliday while Blake Shelton chose Natalie Stovall.
According to Entertainment Weekly, the artists who will be advancing to the top 12 soon after Monday's shows are Keisha Renee, Red Marlow and Chloe Kohanski from Team Black and Davon Fleming, Noah Mac, and Shi'Ann Jones from Team Jennifer.
David Fleming started the show with Hudson's "I Am Changing", followed by Hannah Mrozak singing Kesha's "Learn to Let Go". Next was Lucas Holliday with "The Beautiful Ones" by Prince & the Revolution; Shi'Ann Jones sang Ariana Grande's "Tattooed heart"; and Chris Weaver sang Marlena Shaw's "California Soul." Noah Mac was the last to perform with Phil Collins' "In the Air Tonight."
Team Blake was next to perform with Red Marlow leading the competition with Vern Gosdin's song "Chiseled in Stone," soon followed by Chloe Kohanski with Cyndi Lauper's "Time After Time." Natalie Stovall delivered a strong performance with Garth Brooks' "Callin' Baton Rouge," soon followed by Esera Tuaolo singing LeAnn Rimes' classic "How Do I Live." Mitchell Lee sang "Heaven" by Bryan Adam, and Keisha Renee put her own style on The Judd's "Love Can Build a Bridge."
Carson chose Keisha, Red, and Chloe which left Natale, Esera, and Mitchell out of the competition. "The Voice" returns Tuesday night on NBC at 8 P.M. ET.
© 2018 Korea Portal, All rights reserved. Do not reproduce without permission.