Lee Min Ho and Suzy Confirmed To Have Broken Up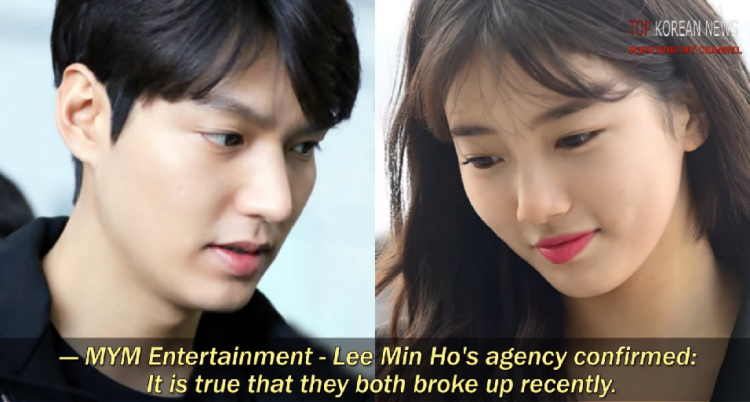 On November 16, it was reported that Lee Min Ho and Suzy have parted ways after nearly 3 years of dating. An insider said that the couple has broken up for good, and decided to maintain their relationship with close friends instead. Quick after the news roamed the Internet, Suzy's agency JYP Entertainment confirmed it by saying, "We checked with her, and it is true that Suzy and Lee Min Ho broke up."
Suzy and Lee Min Ho were confirmed to be dating back in March 2015. The couple was seen together in London and said to have left for Europe on the same day, only it was for different schedules. But they met up later on after finishing their individual schedule at Waldorf Hotel and captured again when secretly leaving the building.
Their London date then raised up speculations over the same photos that Dispatch took just a month before in Seoul, where they were witnessed having a date in Namsan and began meeting up frequently after that day.
Lee Min Ho and Suzy were also involved in a few break up rumors since last year, but both agencies denied it each time. Instead, the couple were reported to currently have a warm relationship and was dating just fine. They even threw a private party last April to celebrate their two-year anniversary and invited their close friends.
Meanwhile, Lee Min Ho is currently doing his duty as a public service worker at Gangnam Office in Seoul after officially began his enlistment on May 12. He received the decision since he was unable to serve as an active duty soldier after breaking his bones in his thighs and ankle in 2006, and was involved in another car accident back in 2011.
On the other hand, Suzy's drama 'While You Were Sleeping' is currently broadcasting on SBS and is on its last episode by Thursday night. The drama tells about a girl who can see the future in her dreams and a prosecutor who tries his best to prevent the bad dreams from happening.
© 2018 Korea Portal, All rights reserved. Do not reproduce without permission.