Donald Trump Jr. Secretly Communicating with Wikileaks During and After the Elections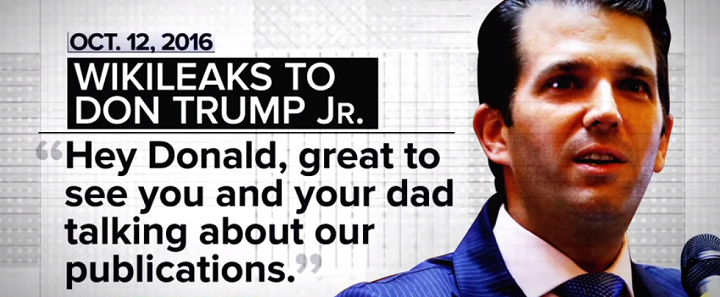 Donald Trump Jr. said Monday that he was directly communicating with WikiLeaks just a few weeks before and after the 2016 presidential election. It was the same time that the website was allegedly releasing hacked emails from the Democratic officials.
Donald Trump Jr. did not respond to several of the notes that were sent using the direct message feature on Twitter. However, he alerted several senior advisers who work on his father's campaign, which includes his brother-in-law Jared Kushner, Strait Times wrote.
Based on the messages, WikiLeaks urged Trump's eldest son to suggest his father challenge the election results if he failed to win. It was first reported by the Atlantic and then later posted by Trump Jr. on his Twitter account.
According to Alan Futerfas, a lawyer who works for Donald Trump Jr., they have worked cooperatively with each committee for the past several months and have even voluntarily turned over thousands of documents in response to their appeals. He also added that they have no concerns about the documents that were requested, and any other questions raised about them.
WikiLeaks was described by CIA Director Mike Pompeo as an alleged non-state hostile intelligence service that is often supported by certain state actors like Russia. Wikileaks played an important role in the 2016 presidential campaign. In July 2016, the same time as the Democratic National Convention, WikiLeaks released emails illegally retrieved from the Democratic National Committee's servers. The emails showed the DNC officials demeaning Bernie Sanders, which only renewed the tensions on the eve of Hillary Clinton's acceptance of the nomination, The Atlantic wrote.
According to Bloomberg, Russia's alleged interference in the 2016 Presidential campaign and it's possible connecting with the Trump campaign remains the subject of several investigations Special Counsel Robert Mueller together with the congressional intelligence committees.
© 2018 Korea Portal, All rights reserved. Do not reproduce without permission.