Powerful Earthquate Hits Iraq-Iran Border Area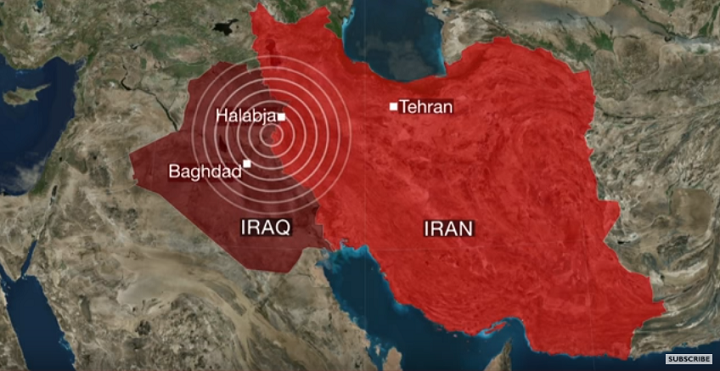 At least 332 people killed and 2,500 left injured in the Iraq-Iran border late Sunday when a 7.3 magnitude earthquake hit the region. Rescuers are still searching for dozens of survivors trapped under rubble in the mountainous region.
According to Reuters, Iran's state television said that there are at least 328 people killed in Iran and at least 2,500 left injured. Local officials said that the death toll would still rise as the rescue teams search the remote areas that were hit by the earthquake.
According to the U.S. Geological Survey's most recent measurements, the 7.3 magnitude earthquake's centered at least 19 miles outside of the Iraqi City of Halabja and was felt as far as the Western Mediterranean coast, CNBC wrote. Iran's western Kermanshah province, which is in the Zagros Mountains that act as a boundary between Iran and Iraq, was hit the most.
Iran's Supreme Leader Ayatollah Ali Khamenei has extended his condolences on Monday morning and encouraged rescuers and all government-run agencies to help all those affected by the calamity. The semi-official ILNA news agency said that there are at least 14 provinces in Iran alone that was affected by the temblor. According to CNBC, officials released a statement that schools located in Kermanshah and Ilam provinces will be closed on Monday because of the temblor.
Iran is situated on several major fault lines and is prone to almost daily earthquakes. In 2003, a 6.6 magnitude earthquake hit the city of Bam, resulting in 26,000 people killed. The most recent casualty caused by an earthquake in Iran was in the East Azerbaijan province in 2012, killing at least 300 people.
Iraq's government, on the other hand, has not released any information regarding the casualties in the country. Although Prime Minister Haider al-Abadi has released a directive for Iraq's civil defense teams and other related institutions to respond to the earthquake.
© 2019 Korea Portal, All rights reserved. Do not reproduce without permission.