Super Junior Returns to the Music Scene with 'Play' Album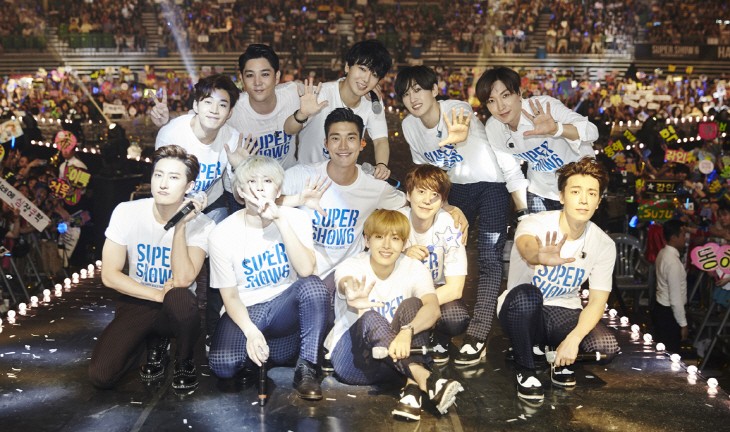 Super Junior has recently released their latest album "Play" on Nov.6, marking the group's 12th anniversary since their debut in 2005. This is the eighth album following their last release two years ago. The album consists of 10 tracks which include their pre-released track 'One More Chance.'
According to Soompi, as of 8 A.M. KST on Nov. 7, the album has taken the no.1 spot on 21 iTunes album charts across the world, specifically, Bolivia, Chile, Costa Rica, Colombia, Hong Kong, Macao, Mexico, Panama, Peru, Singapore, Thailand, Philippines, and Vietnam.
Label SJ said that Kyuhyun recorded some of his parts in 'Girlfriend' and 'Too Late' before enlisting in the military training, Naver wrote. 'Girlfriend' is a medium tempo track mixed with a refreshing synth sound. On the other hand, 'Too Late' is a piano melody mixed with a strong percussion sound rising in the middle part of the song. Although the group is down to a few members, "Play" still boasts of an upbeat and refreshing sound.
Super Junior made their debut in Nov. 6, 2005 with 12 members. Their first hit, 'Twin (knockout)' was produced by Lee Soo-man of S.M. Entertainment. Kyuhyun later joined the band in 2006 to become Super Junior's 13th member. The group has won several awards including 'International Artist' and 'Best Fandom' in the 2015 Teen Choice Awards. Since then, the group has matured gracefully, still maintaining the energy that they had when they first started twelve years ago.
"Play" now features eight Super Junior members, after the absences of some of its members with personal issues and those who are serving the South Korea's mandatory military training. Kyuhyun is the last member to enlist in the military training. According to International Business Times, the singer was involved in a car accident in 2007 and was decided to enlist as a social worker.
© 2018 Korea Portal, All rights reserved. Do not reproduce without permission.