Taylor Swift Liked These Fan Theories of the '...Ready For It?' Music Video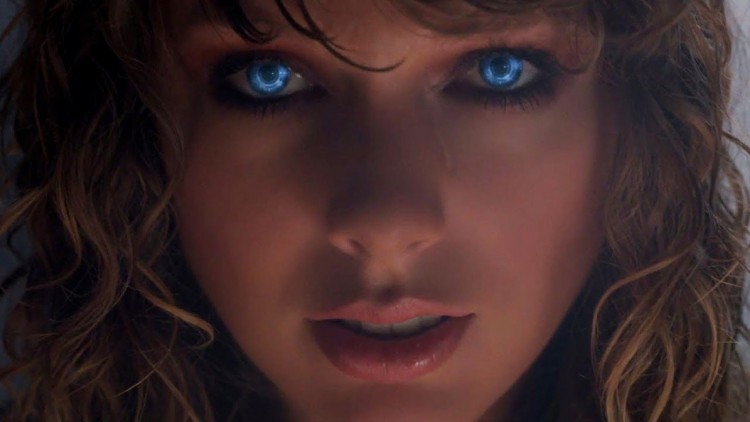 Taylor Swift's "...Ready For It?" music video has got the Internet buzzing with theories about its meaning. RTF theories shared by fans have been liked by Taylor Swift and retweeted by video director Joseph Kahn, providing some big hints about what it all means.
Billboard notes that the RTF music video has several references to Taylor Smith's boyfriend, Joe Alwyn, although some of them also double as references to Joseph Kahn. "Joseph" appears as Chinese characters on a neon sign, as well as background graffiti in English. There are also numerical references to Alwyn's birth date.
Many viewers noticed that the video repeatedly shows a symbol that looks like a Kim Kardashian logo. And in the beginning of the video, Taylor Swift's name appears spraypainted on top of the symbol. This has to be a reference to the feud between them.
RTF has imagery that calls back to the Calvin Harris track "This Is What You Came For." The collaboration with Rihanna had album art that showed lightning strikes against a blue background. RTF may also be a response to the Calvin Harris "My Way" music video, which depicted a beautiful but cold female android that kept glitching.
Kahn has responded to the "This Is What You Came For" imagery comparison by tweeting "Nils Sjöbot." That's a pseudonym used by Swift for the collaboration with Harris.
YES HONEY SPILL THE TEA @taylorswift13 #ReadyForItMusicVideo pic.twitter.com/bIfS0emBqA

— rePUTAtion / nov 10! (@timelesstaylor_) October 23, 2017
The director has retweeted a number of Twitter posts sharing RTF fan theories, including one saying the video is about Swift freeing herself from being put on display for others. Kahn also made several posts harping on the theme of powerful women being torn down due to societal disapproval. The posts appear to be connected to the phrase "They're burning all the witches," which appears in the RTF video. Kahn also tweeted, "Remember, they burned witches" during a series of posts about how society has been tougher on women than men throughout history.
PURE happiness for freeing yourself because you took control of YOUR OWN NARRATIVE!!!#ReadyForItMusicVideo@taylorswift13 @JosephKahn pic.twitter.com/jSqHb3G6s2 — Zainub Amir (@zainubamir) October 27, 2017
The Washington Post reports that Swift herself liked several Tumblr posts theorizing that RTF was a message about media manipulation and public appraisal of her reputation. Many of the Tumblr theories highlight the idea of Taylor Swift being depicted in the media as a star of robotlike perfection, an image that she rebelling against in the video. The robotic Taylor Swift "dies" and the naked mannequin is freed, representing a blank slate that is no longer attached to how Swift has been viewed in the past.
© 2023 Korea Portal, All rights reserved. Do not reproduce without permission.