'Avengers: Infinity War': Will Teenage Groot Trade Rocket Raccoon For Thor As New Superhero Mentor?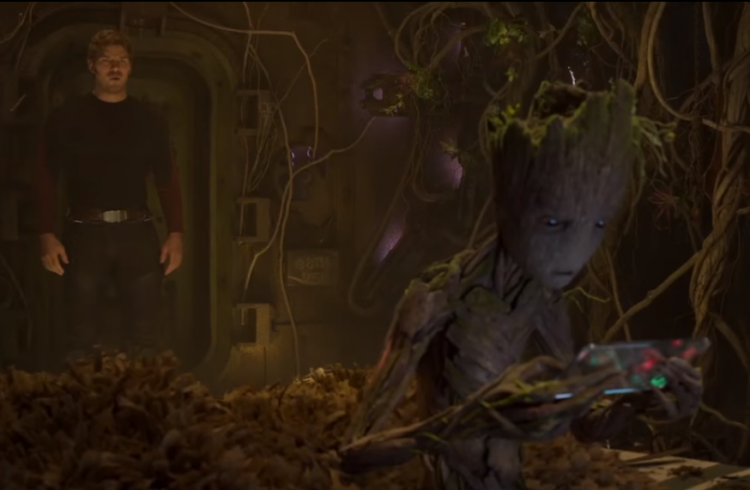 Groot (Vin Diesel) has found himself a new mentor in "Avengers: Infinity War." According to reports, the member of the Guardians of the Galaxy will look to another superhero as a role model now that he is growing up.
This, Terry Notary, a known stunt and motion capture actor, revealed earlier this month. He also shared that he will be doing the motion capture for teenage Groot in "Avengers: Infinity War." (Diesel will continue to do voice work for the Guardian of the Galaxy.)
"I am playing teenage Groot," he shared to Yahoo! Movies. "I can't say too much about him, but he's coming of age, so you'll see the teenager find a mentor to look up to and to model himself after. The character's great, and the films are going to be great."
Of course, Notary cannot say much about the character. Marvel has not even released the first trailer for "Avengers: Infinity War" that was first screened at San Diego Comic Con.
However, James Gunn did tease a more angsty teen Groot in one of the mid-credits for "Guardians of the GalaxyVol. 2." From that short clip, it can be surmised that the sentient tree-like creature will not choose his father figure, Star-Lord (Chris Pratt), as his mentor.
Inverse theorized that it will be the Norse God of Thunder, Thor (Chris Hemsworth,) could be the mentor who will take Groot under his wing. The new King of Asgard, after all, is the first superhero that the Guardians of the Galaxy will meet in "Avengers: Infinity War." Moreover, Groot is pictured beside Thor on the poster of the upcoming movie.
"Avengers: Infinity War" will see the entire Marvel Cinematic Universe converge to defeat one enemy: Thanos (Josh Brolin). The movie is directed by Anthony and Joe Russo. It will be released on May 4, 2018.
© 2023 Korea Portal, All rights reserved. Do not reproduce without permission.