Keeping Up With The Kardashians' To Continue For Five More Seasons With E! In $150 Million Deal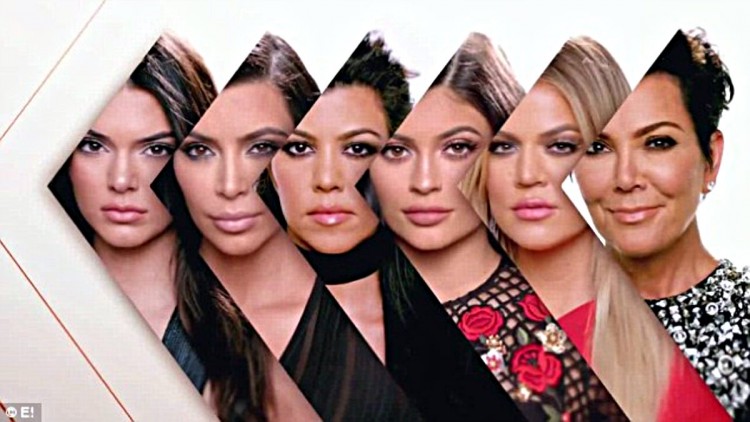 'Keeping Up With The Kardashians' is still bringing in money for the reality family, big time. According to multiple reports, the famous TV family has agreed to extend their contract for the next five years in a $150 million joint media deal. The deal will include filming for the main reality TV show and appearances in both promotions and specials related to them. The family are also expected to film for five more seasons of the flagship show and are expected to get paid $30 million per episode.
Although E! refused to release or confirm the terms of the deal, a spokesperson said to People, "We recently celebrated the milestone 10th anniversary of Keeping Up with the Kardashians on E! We have aired 13 wildly successful seasons of the franchise as well as 11 spin-offs, and season 14 is off to a strong start. We are incredibly proud of our partnership with the Kardashians and they remain an important part of the E! family. We look forward to continuing our collaboration for years to come."
Moreover, TMZ said the bulk of the money will be split between the elder Kardashians - Kourtney, Kim, and Khloe. Sources predict 50 to 60 percent of the figure will be split between the three women even though younger sister Kylie Jenner is now gaining popularity rivaling that of Kim's. The sources believe Kim will probably get the bigger share from the three, and that the younger generation - the Kardashians' kids - are actually not part of the deal. Kris, who is notoriously known for getting 10 percent of her children's fees, will no doubt pocket a nice $15 million.
On the other hand, some said the figure is actually below the initially reported figure. An insider said the figure is actually below $100 million, and that the contract will extend the show until 2020.
© 2018 Korea Portal, All rights reserved. Do not reproduce without permission.