'Fifty Shades Freed' Star Jamie Dornan Moves On From Playing Christian Grey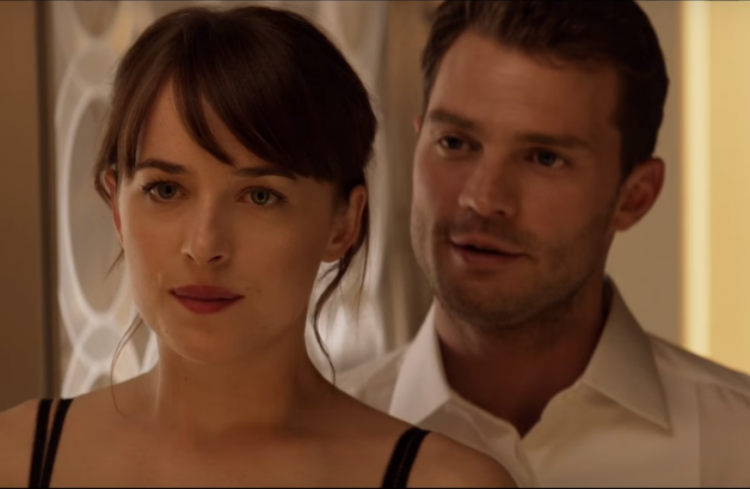 Jamie Dornan is ready to let go of Christian Grey. Months before the release of "Fifty Shades Freed," the third and final movie from the box office hit "Fifty Shades" franchise, the 35-year-old has already signed up to play a new character in an upcoming movie.
The Northern Irish actor's duties as Christian Grey are not over yet. While filming has already wrapped up, "Fifty Shades Freed" will not be released until Valentine's Day 2018.
However, Dornan is already pre-occupied with several other projects that are not part of the sexy "Fifty Shades" franchise. Recently, Variety reported that the actor signed up to "A Private War," a biopic about Marie Colvin, an American journalist who covered wars for the British paper, The Sunday Times. She died in 2012 while covering the siege of Homs in Syria. Colvin won numerous awards for journalism including Journalist of the Year from the Foreign Press Association, Courage in Journalism from the International Women's Media Foundation, and Reporter of the Year from the British Press Awards.
The "Fifty Shades Freed" actor will star alongside Rosamund Pike ("Gone Girl"). "A Private War" will be directed by Matthew Heineman ("Cartel Land") and will be produced by Basil Iwanyk of Thunder Roads, Marissa McMahon of Kamala Films and Denver & Delilah Films. Erica Lee is attached as an executive producer.
Dornan is not just known for portraying sexy, brooding, billionaire Christian Grey in "Fifty Shades of Grey," "Fifty Shades Darker," and "Fifty Shades Freed." He also starred in the crime drama, "The Fall," together with Gillian Anderson ("X-Files"). He is also set to appear as Will Scarlet in "Robin Hood" in September 2018.
In the meantime, Dornan will soon appear in "Fifty Shades Freed." The movie will follow Christian Grey and Anastasia Steele-Grey (Dakota Johnson) as newly-weds.
However, as with the two previous movies, their dark pasts will continue to haunt their lives. Ok! revealed that Ana's former boss, Jack Hyde (Eric Johnson), wants revenge after he was fired from Seattle Independent Publishing. Meanwhile, Elena (Kim Basinger) also has plans to ruin Christian and Ana's life. "Fifty Shades Freed" will be released on Feb. 9.
© 2018 Korea Portal, All rights reserved. Do not reproduce without permission.