Park Hae Jin Garce The Cover Of Chinese Magazine 'Chic'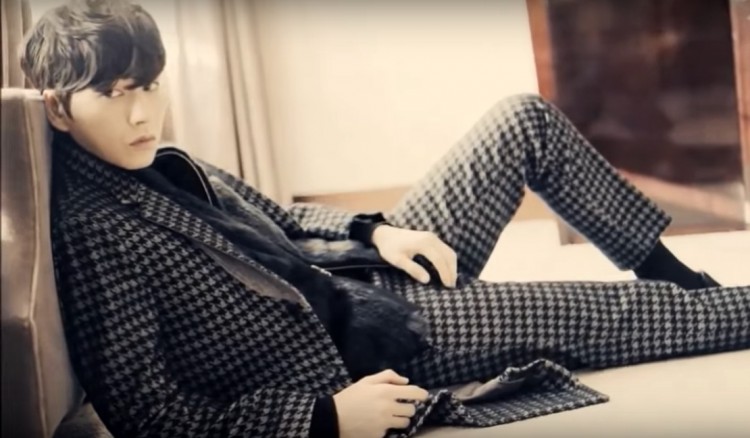 "My Love From The Star" actor Park Hae-jin will be posing for a popular Chinese style magazine 'Xiaozi Chic'. The news was shared by his agency on Wednesday.
'Xiaozi Chic' is a monthly lifestyle magazine and has picked Park for its November issue's cover model. Although the news is a surprise as the country is against using Korean celebrities because of the frosty relations between Seoul and Beijing over the deployment of an anti-missile battery known as THAAD.
Park Hae-jin's agency Mountain Movement said, "The magazine had requested the 34-year-old actor appear on its cover since last year." The actor looks powerful yet charming in the cover photo of the magazine. The photo emits a powerful yet charming aura of the actor.
A couple of more photographs were shared in which Park Hae-jin looks classic. In one of the pictures, he portrays a retro classic look in his big glasses.
Park Hae-jin rose to stardom in China through tv series "Qian Duo Duo Marry Remember" on Hunan TV in 2011.The actor is known for his supporting roles in Doctor Stranger (2014) and his leading roles in Bad Guys (2014) and Cheese in the Trap (2016) and Man to Man (2017).
Park Hae-jin's drama "Cheese in the Trap" gained success in China and topped Weibo Korean-Japanese TV drama chart with over 1.9 billion views. In 2017, the wax figure of Park Hae-jin was also unveiled at Madame Tussauds Hong Kong.
Another drama "Man to Man" also drew attention in China and was heavily covered by local media despite the country's massive ban on Korean cultural content and celebrities.
Meanwhile, Park Hae-jin will start to shoot for his new TV series, "Four Men," in November. The series will revolve around a female detective who lost the man she loved and fatefully she meets a pair of twins who look exactly like him. There has been no news to which network will air this romantic thriller series.
© 2018 Korea Portal, All rights reserved. Do not reproduce without permission.