2018 Winter Games Flame Lit, Ex Manchester United Star Park Ji-sung Among Those To Carry Olympic Torch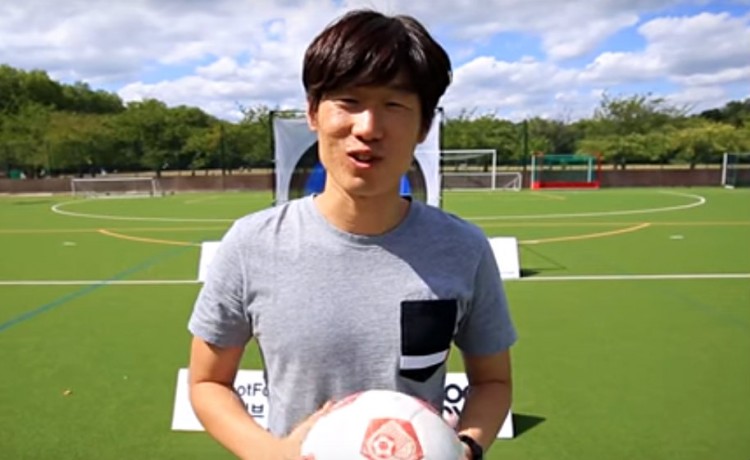 On Tuesday, the torch for the 2018 Winter Olympics was lit in ancient Olympia. The ceremonial torch-lighting launched a torch relay involving several celebrities, including South Korean Park Ji-Sung. Park is a former Manchester United football player who now works as an ambassador for the football club.
Despite the rains that day, it did not dampen the mood of the ceremony.The torch was first light in front of the 2,600-year-old Temple of Hera by Greek actress Katerina Lehou, who played an ancient high priestess. Using the backup fire from Monday's rehearsal, Lehou then passed the lighted torch to another Greek, skier Apostolos Angelis. Angelis ran for a short distance before handing it over to Park.
After the event, Park expressed his pride and joy for participating in the torch relay. He said, "As a sports person I have been watching the Olympics throughout my life, and I really wanted to participate, to be involved in the Olympics. We will show to the world ... how we can organize a sports event."
The flame is expected to reach in South Korea on November 1st. The torch will course through Greece for eight days until it reaches the host country.
Park, who was a midfielder in the famous football club, is considered one of the most decorated and successful athletes in his country, Reuters said. He is also the first South Korean to run with the torch.
The 2018 Winter Olympics will be held in the ski resort town of Pyeongchang. Pyeongchang is close to the heavily-guarded North and South Korean border.
The International Olympics Committee is confident about the Games, which will run from February 9 to 25 of next year, despite the tensions between North Korea and the United States. South Korea is a known ally of the superpower nation. Organizing committee chief Lee Hee-Beom said during the lighting ceremony, "We want the international community to understand that we are committed to hosting a safe and secure [Games]."
© 2018 Korea Portal, All rights reserved. Do not reproduce without permission.