'General Hospital' Spoilers: Patient 6 Will Convince Sonny He's the Real Jason Morgan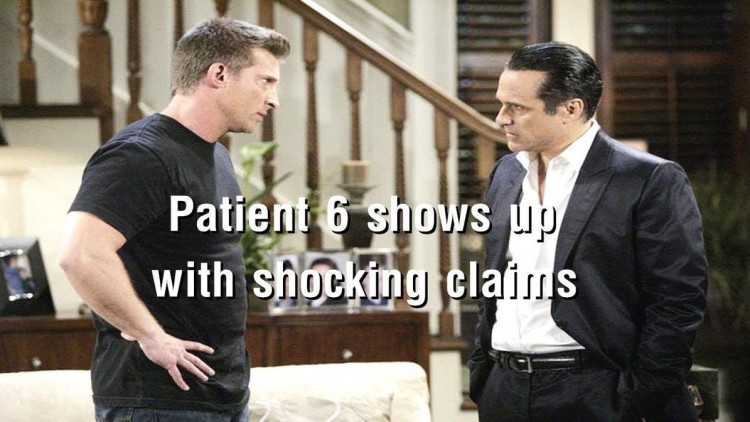 "General Hospital" is setting up a clash between Steve Burton's and Billy Miller's characters as the mystery of who is the real Jason Morgan intensifies. Burton is the original actor who played Jason, but he left the role five years ago. Miller has been playing Jason since 2014.
Since Burton's return, he has been playing the mysterious Patient 6. But is he soon to be revealed as the real Jason Morgan? "General Hospital" spoilers coming up.
Patient 6 is going to work at convincing Sonny Corinthos (Maurice Benard) that he is the real Jason Morgan, not the man currently using that name. Patient 6 will say that he's been kept hostage at a clinic for five years--a meta-reference to Burton's five-year absence from "General Hospital."
Sonny will take some convincing because there has been a Jason Morgan around Port Charles for the past five years. But he has to admit that Patient 6 has the same face as the old Jason. Patient 6 also has detailed knowledge that he shouldn't have unless he was the real Jason Morgan.
According to the "General Hospital" spoilers from Celebrity Dirty Laundry, Sonny will trust his instincts and agree to help Patient Six uncover the truth. It looks like that they will work together secretly without letting anyone else know about their pact.
They have to find answers soon, as Dr. Klein (Gene Farber) is making his own moves. According to the "General Hospital" spoilers from Soaps.com, he will send goons to attack the launch party in this week's October 27 episode. They will abduct Sam (Kelly Monaco), while Carly (Laura Wright) will get held at gunpoint. This will make Carly suspicious.
There are a few more "General Hospital" spoilers that hint at events in the October 30 episode. Carly is going to do some digging, while Miller's Jason will seek to approach Sonny. Since Sonny is now suspicious of Miller's Jason, he'll try to steer clear of the suspected imposter.
Furthermore, the various Port Charles residents will soon find out that there are now two Jasons and will have to take sides on who they believe to be the real Jason Morgan. Franco (Roger Howarth) is sure to reveal his knowledge about Jason and Drew Morgan at some point. It's going to get very interesting.
© 2023 Korea Portal, All rights reserved. Do not reproduce without permission.