'A Series of Unfortunate Events' Season 2: The 'Redonkulous' Characters Neil Patrick Harris Will Play Revealed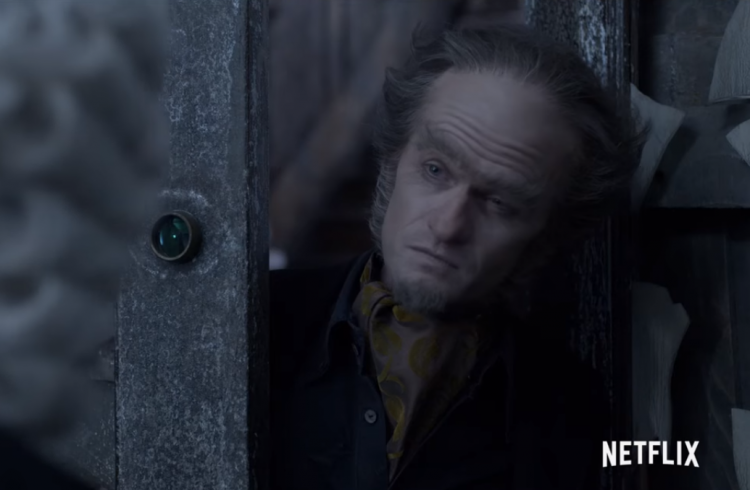 Count Olaf might be evil, but he is one persistent crook. In "A Series of Unfortunate Events" Season 2, the character will once again try and get his hands on the Baudelaire orphans and their inheritance with over the top and - in Neil Patrick Harris' own words - redonkulous new disguises.
The villain has been chasing Violet (Malina Weissman), Klaus (Louis Hynes) and Sunny (Presley Smith) since the children's parents died and their house burned down in the first season of "A Series of Unfortunate Events." For Season 2 of the Netflix series, he has five more disguises that sound even more evil than his previous characters.
"There's a turbaned gym teacher named Coach Genghis. There's an also a motivational speaker. There is an Eastern European auctioneer and a fashionista named Gunther, who's very Lagerfeld-ian. There's a dapper, scatting detective named Zach Dupoux, who has a gold tooth and a toothpick and rhymes a lot. And then, I play a murderous surgeon right out of a 1960s horror movie," he shared to Elite Daily. "And now, I'm Count Olaf because apparently he's been murdered so he can behave like himself since everyone thinks he's dead."
"A Series of Unfortunate Events" Season 2 will adapt the next five books from the series of children's novels written by Daniel Handler a.k.a. Lemony Snicket. Count Olaf and the Baudelaire children will return in "The Austere Academy" where they will meet another set of orphans, the Quagmires. It is also where Coach Genghis, the turbaned gym teacher, will emerge.
The other four books are "The Ersatz Elevator," "The Vile Village," "The Hostile Hospital" and "The Carnivorous Carnival." According to Variety, "A Series of Unfortunate Events" Season 2 also added a slew of new characters that will be played by Nathan Fillion, Tony Hale, Sara Rue, Lucy Punch and Roger Bart.
Netflix has already renewed "A Series of Unfortunate Events" to Season 2 and filming is underway. All ten episodes of the new season are scheduled to be released in 2018.
© 2018 Korea Portal, All rights reserved. Do not reproduce without permission.