Wendy, Seulgi, and Kangta Will Officially Release Remake Of 2001-hit song 'Doll'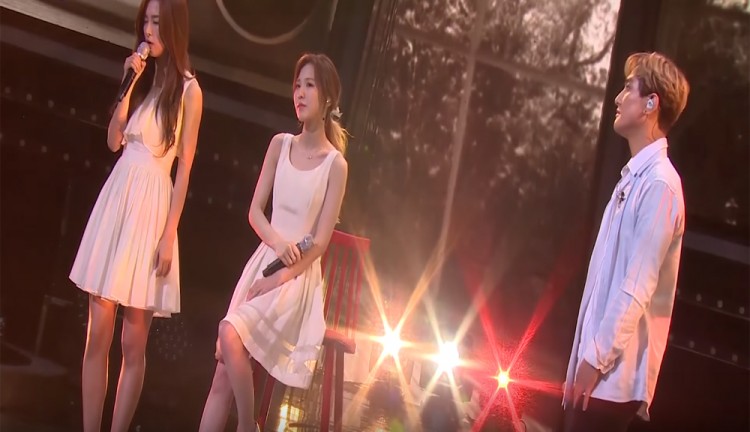 Fans have always requested Kangta, Red Velvet's Wendy and Seulgi to officially release their remake song "Doll". And finally, it seems that these three idols have looked down at this wish and thinking to make it true.
As per Soompi, Kangta, Red Velvet's Wendy and Seulgi will release the remake of Lee Ji Hoon and Shin Hye Sung's "Doll". The song will be released through 'SM Station' Season 2.
Considered as one of the classic songs in K-Pop industry, "Doll" was originally released in 2001. Kangta gifted this song to his best friends so that they could sing it as a duet. The original song was a duet between Hyesung and Lee Ji Hoon.
Apart from being the composer, Kangta was also the lyrist of this song. The trio first performed this new rendition during "SMTOWN LIVE TOUR V in Japan" last year.
Kangta, Wendy, and Seulgi also performed the song on "Fantastic Duo 2" just last month. For an opening performance, the three artists sang Kangta's hit tracks "Doll". It was during this event that fans requested them to officially release the song. Although the original track has been sung by three male singers Seulgi and Wendy added their own color to the song. The audience watched in amazement and couldn't help but cheer at the end of their performance.
It is not the first time when the song is being given a new touch. Earlier in 2014, BTOB's Manayunk and Sungjae turned "Doll" into a lullaby. Fans appreciated the song as the singers kept the tender and essence of the original song.
Another singer who attempted to remake the song Doll was Shinhwa's Hyesung. Hyesung also remade his past hits, starting with his duet "Buen Camino" with Lyn. "Doll" was the second song in his project 'Once Again'. The remake of "Doll" will be released on October 27 at 6 p.m. KST on various music streaming sites. Here's the video of the original song "Doll" sung in 2001.
© 2018 Korea Portal, All rights reserved. Do not reproduce without permission.