Yoona to Receive a Special Award at 12th Asia Drama Conference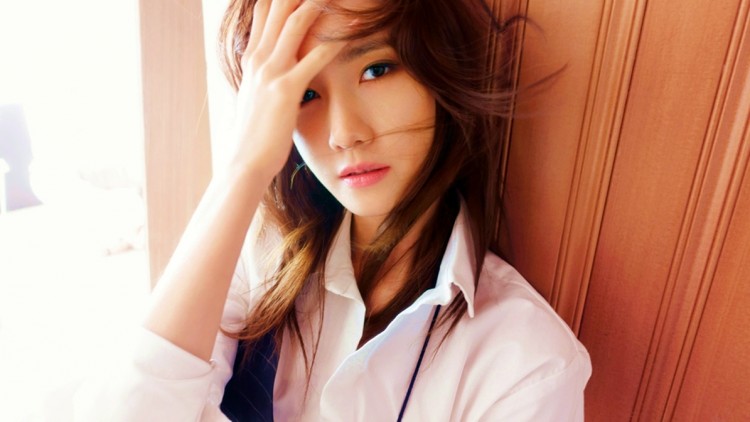 Korean idol Im Yoona and Chinese actor Luo Jin will be awarded a special commendation at the 12th Asia Drama Conference. The event will be held at Paradise City in Incheon on October 30.
The Girls Generation member and actress will be awarded for her performance as Xiahou Qing Yi in "God of War, Zhao Yun," a Chinese TV series that aired in 2016. New Asian TV says that it is a historical series about a famous general, Zhao Yun, who lived through the late Eastern Han Dynasty and the early Three Kingdoms era.
Soompi reports that Yoona and Chinese actor Luo Jin will receive the special commendation for making a contribution to Asian cultural exchange. The site described Yoona's appearance in "God of War, Zhao Yun" as her official debut in China as an actress.
The job proved particularly challenging for Yoona as it required her to portray a dual role, but she was successful nevertheless. "God of War, Zhao Yun" rose to be the top drama in nationwide audience ratings in China. It also attracted over 10 billion views online.
After the success of "God of War, Zhao Yun" in China, Yoona got her first role in a Korean historical drama. She acted in "The King Loves," an MBC drama that also starred Im Si Wan and Hong Jong Hyun.
Yoongtober #YOONA
Rising Star, BIFF MarieClaire Asia Star Awards
K-Style Icon, ELLE Style Awards
Special Award, Asian TV Drama Conference pic.twitter.com/UmCNfUjlqx

— petite.YA 융융 (@petiteyoona) October 24, 2017
Yoona's special commendation at the upcoming 12th Asia Drama Conference joins a couple of other awards that the idol will also be receiving. Naver reports that Yoona is the winner of a popularity award to be given at the Seoul Awards at Kyung Hee University's Grand Peace Palace on October 27. Yoona will receive the drama award for her role in the Korean movie "Confidential Assignment."
As a previous article notes, Yoona is also a recipient of the K-Style Icon Award from Korea's first ELLE Style Awards. The award ceremony will take place on November 2nd at the K Museum of Contemporary Art in Seoul.
© 2018 Korea Portal, All rights reserved. Do not reproduce without permission.