Netizens Criticize Fan Who Damaged the $265,000 Chandelier at G-Dragon's Monsant Café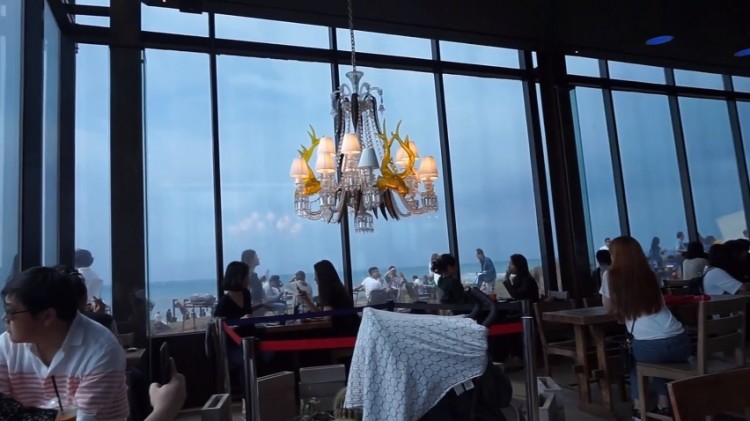 Fans of BIGBANG and leader G-Dragon were furious after seeing a social media post titled "A person who damaged a 300 million KRW ($265,000) chandelier inside GD's Café", which was recently shared on a Jeju online community board. The post shows photos and information of a fan, that many believe to be an anti-fan, who damaged the expensive chandelier while dining at the famous Café Monsant Aewol in Jeju Island.
According to All K-Pop, the person named as "A", along with his or her companions, revealed how they damaged the pricey chandelier at G-Dragon's Monsant Café. According to the post, "A" found it difficult to get a seat by the window. The fan was also trying to take a picture of the beautiful view, but accidentally hit and damaged the low-hanging light fixture. Initially, reports claim that the fan decided to run away and escape the consequences of his or her action. However, the guilty fan stated that they immediately brought the damaged part to the service desk, particularly to the manager.
After doing so, the fan continued to describe the situation and said that the staff yelled at "A" and the fan was not too happy about being scolded. The Monsant Café staff also said that they would fix the chandelier by purchasing the broken parts as long as "A" will cover the costs for the rest of the repairs. Upon learning that the repairs are costly, "A" said, "G-Dragon has money, but I still have to pay for the repairs? This is why I like Taeyang better!"
There were netizens who sided with "A", pointing out that the chandelier should not be hung so low in the first place. According to Kpopstarz, fans who read the post expressed their anger by questioning the reason or intention of "A" for posting about the Monsant Café incident. Some also said that the area where the chandelier was located was closed to the public for a reason, that's why it's the fan's fault. Meanwhile, watch the video below to see what the Monsant Cafe looks like.
© 2018 Korea Portal, All rights reserved. Do not reproduce without permission.