'Once Upon A Time' Season 7 Air Date, Spoilers: More Details About Belle's Return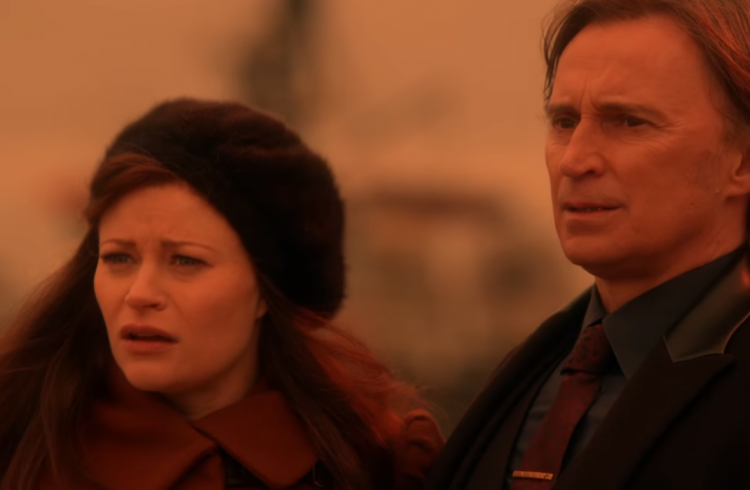 The story of the residents of Storybrooke is not over yet. After "Once Upon A Time" Season 7 opened a new book that features all new characters, the fairy tale series is bringing back some of its beloved characters to give them a happy ending.
Earlier this year, it was confirmed that Emilie de Ravin will return to "Once Upon A Time" Season 7 to reprise the role of Belle, the wife of Rumple (Robert Carlyle). The actress, together with five of her co-stars, have made their exit from the series but she is set to appear in Episode 4 to give fans an update on what happened to her character.
"Once Upon A Time" Season 7 Episode 4, simply titled "Beauty," will center on Rumple and will reveal what happened to his family after the ever after. Aside from Belle, his son Gideon (Giles Matthey) will also make an appearance.
However, is there a chance that viewers will see Belle and Gideon after their reappearance in Episode 4? Co-showrunner Eddy Kitsis told TV Line that there are no plans as of yet to bring her back for a bigger role later in the season, but that does not mean it will not happen. He revealed that they are in the process of writing the second half of "Once Upon A Time" Season 7.
Co-showrunner Adam Horowitz also gave tiny hint at Matthey's part as adult Gideon in "Once Upon A Time" Season 7. He said, "We don't want to give away what's happening in the plot, but you'll get a deep dive into the Rumbelle life and what they're doing with their child."
The showrunners teased earlier this year that "Once Upon A Time" Season 7 will reveal where Rumple and Belle could go next after their happily ever after. "The end of season 6 was truly a 'happy beginning' for Rumple and Belle and we're excited to tell what we think is a deeply romantic story about where they go next as both a couple and as parents to Gideon," Horowitz and Kitsis told EW.
"Once Upon A Time" Season 7 Episode 4 will air on Oct. 27 on ABC. Watch the promo below:
© 2018 Korea Portal, All rights reserved. Do not reproduce without permission.