Super Junior Members Spank Heechul on Live Broadcast for His Recent Instagram Post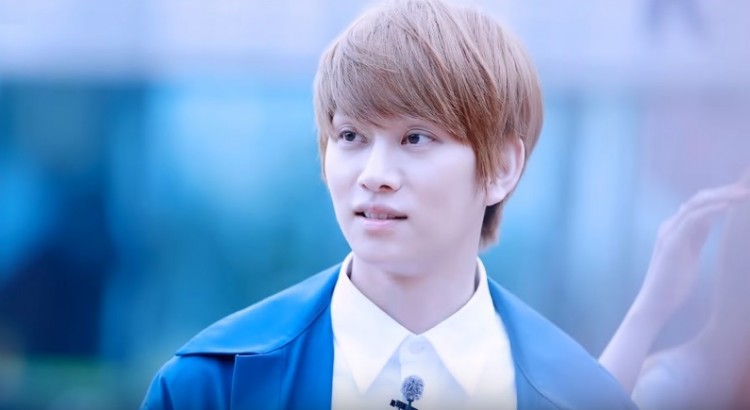 On October 20, some of the Super Junior members did a live broadcast via Instagram where they discussed their new rule amongst themselves. The video also shows how Heechul got spanked several times for his recent post regarding his participation on the upcoming comeback of the boy band.
According to All K-Pop, it was Super Junior's Yesung who recorded the action where the members gathered together to carry out a funny punishment for Heechul. Leader Leeteuk explained in the beginning of the video what was about to take place, "We as Super Junior decided to create a new rule amongst ourselves. The rule was that we would not use our social media accounts to show off, express personal emotions, and post controversial/hidden messages." However, Heechul broke the said rule and the group carried out the punishment.
This has to do with the recent post that Heechul posted via his personal Instagram a few days ago. While Super Junior fans were excited about the boy band's long-awaited comeback, Heechul suddenly announced that he might not participate in the promotions as planned.
In the lengthy post, he explained that his left leg was injured due to an accident 11 years ago and that made it difficult for him to use his left leg properly. At the time of the accident, Heechul had to undergo a 10-hour surgery and have 7 to 8 metal pins attached to his left leg.
According to Soompi, he also revealed that he has been experiencing severe pain in his leg more frequently. No matter how he tried his best to stay positive, it was becoming more difficult. He ended his post by announcing that he may not be able to join the activities of Super Junior. However, both he and his agency, SM Entertainment, cleared up the confusion regarding his viral post and said that the comeback plans will push through.
Heechul shared that Super Junior's Shindong and Eunhyuk created the choreography for their new song and took consideration of his condition. The members also told him not worry about his left leg and it will be okay for him to just stand on stage. Because of this, Heechul is thankful at the same time feels sorry for his members. Meanwhile, watch the boy group's live broadcast below.
© 2018 Korea Portal, All rights reserved. Do not reproduce without permission.