After 'XXX: Return Of Xander Cage', Vin Diesel And Kris Wu Are Together Making A Song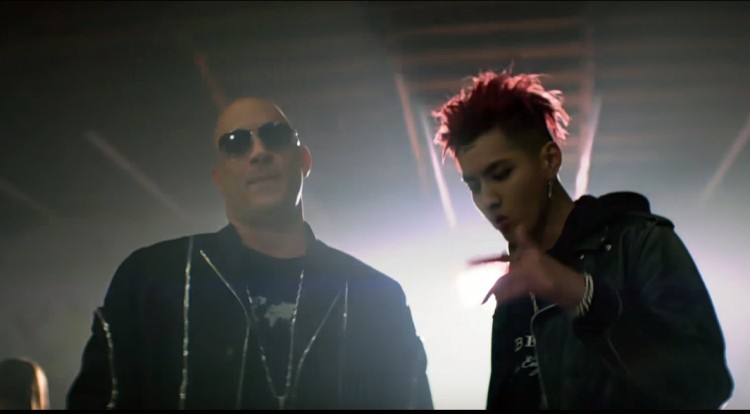 The "XXX: Return of Xander Cage" actor, Vin Diesel and Kris Wu were reportedly working together on a track together. As per the recent update, the track has finally finished and can be released anytime soon.
Announcing the news, Vin Diesel shared a picture with Kris Wu on Instagram yesterday. Along with the picture he wrote, "Studio Vibes...Made a track with my lil bro Kris. All Love." Wu, the former member of EXO, commented "was a magical night".
However, there is still no news about the genre of the music they are creating together. Vin Diesel and Kris Wu first met on their earlier superhero film, "XXX: Return of Xander Cage".
The two superstars have shown their bromance to the fans from time-to-time through numerous Instagram posts. The 50-year-old American actor, Vin Diesel also appeared in Wu's music video titled "Juice". The song was latterly used as a track in the "XXX: Return of Xander Cage".
Kris Wu has always been referred as the bridge between East and the West. The 26-year-old Chinese Canadian actor and singer, Kris Wu released his single "Deserve", which featured American rapper, Travis Scott. Upon its release "Deserve" was at No.1 on the U.S. iTunes chart. He even represented China at the 59th Annual Grammy Awards Ceremony in Los Angeles. Kris Wu also made his international debut as the brand ambassador of BVLGARI this year at 2017 Baselworld.
Wu was introduced as the 12th member E.X.O but he soon left the group because of his health issues. In 2014 Kris Wu filed a lawsuit against the SM Entertainment to terminate his contract. In return, SM Entertainment filed a lawsuit against Wu and Chinese media company that such an unprofessional action has betrayed the trust. The same day, Wu released a statement in which he stated that it was because of the company's way of mistreating that he was diagnosed with myocarditis.
© 2018 Korea Portal, All rights reserved. Do not reproduce without permission.