Super Junior's Siwon Apologizes Over Family's Pet Dog Incident That Resulted to Death of Restaurant CEO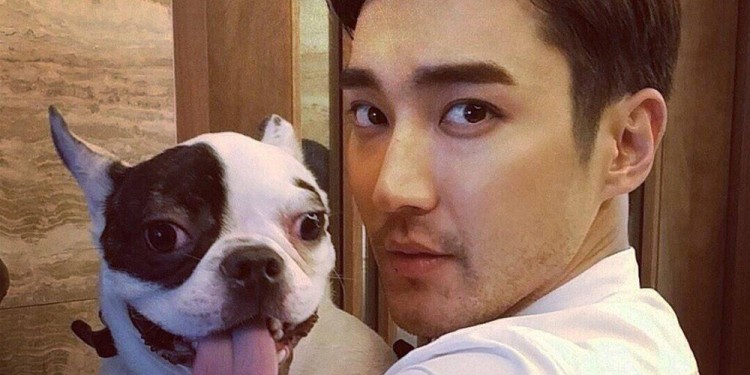 On October 21, Super Junior's Siwon uploaded a black photo via his personal Instagram with an apology written in the caption. He addressed the unfortunate incident that involved their family's pet dog, Bugsy, causing the death of a restaurant CEO.
According to Soompi, the CEO of Hanilkwan, a famous and traditional Korean restaurant, got bitten by a neighbor's French bulldog that was not on a leash on September 30. Days later, Mrs. Kim (53-years-old) passed away due to sepsis, and the owner of the dog was revealed to be Super Junior's Choi Siwon and his family.
In the Instagram post of Siwon, he said, "This is Choi Siwon and I bow my head in apology to the bereaved family, who must be going through great shock and sorrow right now. I feel very apologetic for the incident that our family's dog was recently involved in." He also said that he extends his sincerest condolences to the family of the deceased.
The Super Junior's Siwon continued his apology by saying that he feels a great sense of responsibility as a member of a family raising a dog and that he should have kept close supervision at all times, but his carelessness led to a horrible incident and he is deeply reflecting. He assures the public that something like this won't happen again in the future. He apologizes for causing trouble and said that may Mrs. Kim rest in peace. Moreover, Siwon's family, particularly his father Choi Ki Ho, also gave a public apology to the family of Mrs. Kim.
All K-Pop said that the family of Mrs. Kim has forgiven Siwon. On October 21 KST, the sister of Mrs. Kim confirmed that her sister was bitten by Bugsy and passed away due to sepsis. She adds that it was an unfortunate death, but their family forgave the Choi family because she knows the relationship Mrs. Kim had with the dog owners previously. She said hating them for what happened will not bring her sister back.
Additionally, she said that they would like to take this time to quietly mourn the death of her sister privately. They also have no intention of filing a lawsuit and do not expect to be compensated. Furthermore, Siwon visited the bereaved family many times and sincerely apologized. Super Junior's Siwon also shed tears with Mrs. Kim's family at the funeral and Mrs. Kim's sister held his hand and forgave him. Meanwhile, SBS News released the CCTV of the incident, which you can watch below.
© 2018 Korea Portal, All rights reserved. Do not reproduce without permission.