'Black' Star Song Seung Heon Reacts To 'Goblin' Comparisons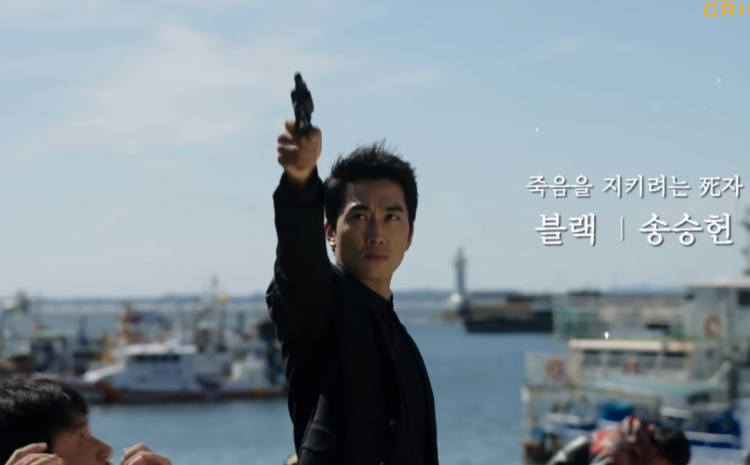 Song Seung Heon insists that his character is no Kim Shin (Gong Yoo). In time for the premiere of "Black" on OCN, the actor hits back at the comparison of his new drama to tvN's widely successful "Goblin: The Lonely and Great God."
Ever since "Black" was announced, fans have noticed its similarities with "Goblin." In the new OCN fantasy drama, Song plays the titular character called Black, a detective possessed by the Grim Reaper.
Of course, "Goblin" also has its own Grim Reaper played Lee Dong Wook. But aside from that, the magical aspect of "Black" and the female lead that can see the supernatural are deeply reminiscent of the tragedy-romance written by Kim Eun Sook.
However, Song says critics only have to watch the first episode of "Black" to see that it is very different from "Goblin." During a conference for the new Kdrama on OCN, the actor addressed concerns about the similarities between the two shows.
"I think it's unavoidable for people to draw comparisons between our drama and 'Goblin' because both have the grim reaper play a major role," he explained (via Soompi). "However, I'm confident that people's curiosity and concerns will be resolved by the first episode. Our storyline, genre, and other factors will differentiate us from 'Goblin.'"
Unlike Kim Go Eun's Eun Tak from "Goblin," Ha Ram played by Go Ara does not see ghosts, she sees when a person will die. Alongside Song's Black, she uses her abilities to save people's lives.
Song also explained what drew him into the drama. The former "Autumn in My Heart" actor revealed that he was fascinated by Black's view of human emotions and, more importantly, the message he imparts that, in the end, the only thing that can solve the world's problems are the people and the relationships they foster.
"Black" definitely had a good start. According to KDrama Pal, the first episode of Song's new Grim Reaper - human romance that aired on Oct. 14 recorded a 2.141 rating. Meanwhile, the viewership for the second episode that aired the next day, Oct. 15, increased to 3.876.
In comparison, "Black" competitor, "Revolutionary Love" on tvN, started with 2.501 rating in its premiere episode. The second episode reached 3.533 rating.
© 2023 Korea Portal, All rights reserved. Do not reproduce without permission.