Nam Goong Min Shares The Cute Story Of Kissing Girl's Day Minah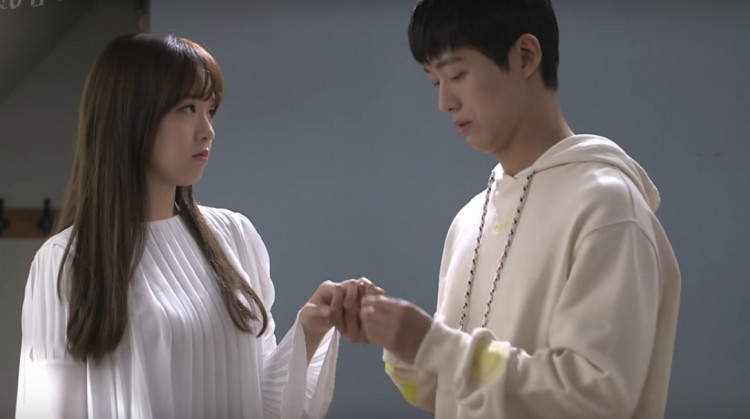 Nam Goong Min and Minah were seen together in the SBS drama "Beautiful Gong Shim". The show went off the air on July 17, 2016, but can forget the kiss scene between Nam Goong Min and Minah.
On a recent episode of tvN's "Life Bar," Nam Goong Min opened about his experience of acting with Girl's Day Minah and the kiss scene he performed with her. The host of the show MC Yura asked Goog Min, "I heard that you hugged Minah as soon as an NG occurred while filming a kissing scene."
MC Shin Dong Yup interrupted in between and reminded everyone of the kissing scene. To which Yura added, "The angle perhaps..." Making the question little humorous, Shin Dong Yup asked Nam Goong Min, "Was Minah the one who committed the mistake or did you show her how it's actually done?"
The 39-year-old, Nam Goong went on to explain, "When you film a kissing scene on set, things get a little wild. However, you as a viewer might see the things differently."
Nam Goong was so engrossed in telling the story that he literally used his both hand to explain the story of the kiss, that surprised the four MC's. He continued speaking, "At that point of time, Minah just stepped in the acting field. So, I was well aware that it will be very difficult for her."
Nam Goong also added that he was always concerned for her. He went on to praise Girls' Day Minah for her acting skills.
While talking about the amazing chemistry they had on screen, Nam Goong did not forget to credit Minah. He said that it was because of her sincerity and dedication that we looked comfortable. The broadcast of tvN's "Life Bar" featuring Nam Goong went on air on October 19. Here's the video that shows the romantic and sweet kiss between the Namm Goong and Minah.
© 2023 Korea Portal, All rights reserved. Do not reproduce without permission.