When Taemin Was Given A Choice By His Mother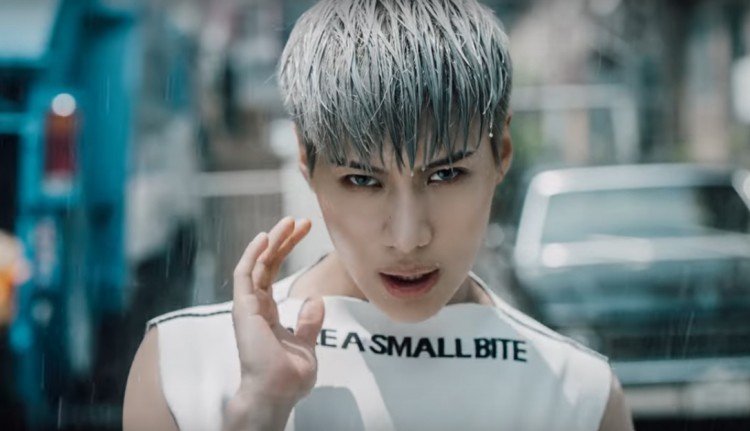 SHINee's Taemin yesterday appeared on the SBS radio program '2O' Clock Escape Cultwo Show'. At the show, the 24-year old singer unfolded many chapters of his life including the reason to appear for SM Entertainment public audition at a young age and his experience as a mentor at "The Unit".
"I was just 13 years old when I made it into SM public audition and became a trainee. I was too young that time and all I wanted to do was play," said Taemin. Telling about the conditions of his mother, Taemin said, "Mother was well aware of my interests. She knew I liked to dance, so she did not stop me from giving the audition. She clearly told me that if I passed it, she would let me quit the academy. And therefore I tried my best and fortunately made it."
Taemin was just 14 years old when he joined SHINee. The group made its debut in 2008 in the program SBS's Inkigayo.
SHINee's Taemin will be next seen in KBS' upcoming show "The Unit" as a mentor. Taemin tells that he still has to learn many things, but feels thankful that he's been chosen for the role.
Taemin thinks that all the stars who have participated in the show once debuted with a modest heart and it will be an honor to bring them in limelight.
In an interview earlier Taemin said that the first thought that came to his mind while judging the contestant was that he is not capable of judging anyone. He felt nervous, but everything was under control when he talked to the contestants.
"The Unit" is a show that aims to discover the hidden potential of former and current idols. On the basis of the results of the show, one male and female group will be created. Taemin's fellow mentors on "The Unit" include Rain, HyunA, Urban Zakapa's Jo Hyun Ah, Hwang Chi Yeol and San E. The first episode will air on October 28. Junhyeok, the keyboardist and vocalist of "Day 6" will also be seen at "The Unit".
© 2023 Korea Portal, All rights reserved. Do not reproduce without permission.