Netizens Praise Suzy For Her Performance At JYP's 'People Party'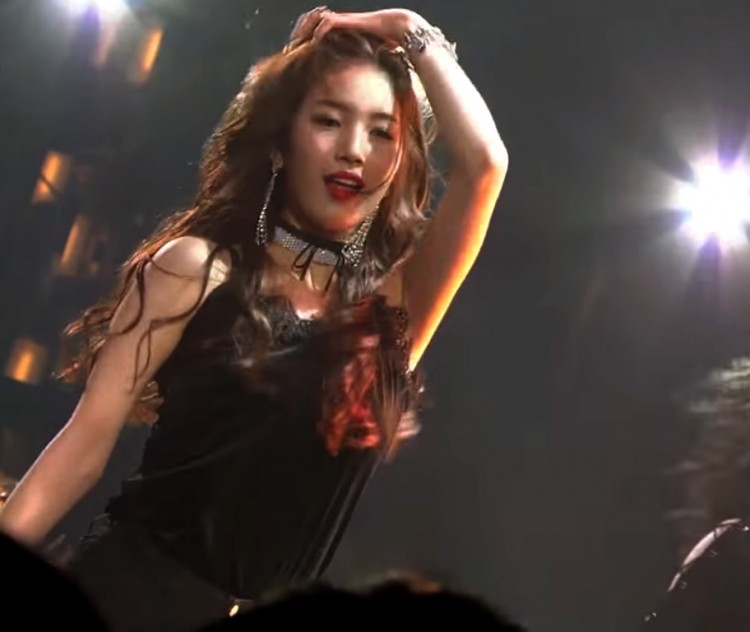 Suzy recently made a guest appearance at JYP's "People Party." Apart from the interview, she gave some spectacular performances including her sexy dance that literally set the stage on fire.
The "While You Were Sleeping" actress, Suzy started her sensuous performance with dance on the song "River" by Bishop Briggs. Every move she made mesmerized the audience. The host of the show, Park Jin Young was also surprised seeing Suzy in her sexy avatar.
After the first performance, she put on a black jacket and started dancing on the next song "Humble" by Kendrick Lamar. The hotness bar went a level up with Suzy's second act.
Fans from all the world could not stop themselves from praising the talented Suzy. They took various social media platforms to express their views on her mind-blowing performance. A fan from Turkey posted a requested for Suzy to come to Turkey. Some feel disappointed being unable to watch the show in their country. The video of dance performance was also shared among various communities.
Before the dance performance, Suzy sang two emotional songs for the viewers. The first song she chose was Yoon Jong Shin's hit track "Like It." Not only she changed the lyrics to a female's point of view but totally nailed the song with her own feelings.
The next song, Tamia's "Me," also touched everyone's heart. Before starting the song, Suzy said, "This was the first song for which I was complimented during my trainee period."
At the interview, Suzy also opened up on why she decided to renew her contract with JYP. As per reports, the episode featuring Suzy has received the high rating of 3.3% nationwide and 3.8% in Seoul metropolitan area. The show has surpassed the previous record of Lee Hyori's episode.
Commenting on the success of the show, Park Kyung Duk said, "Suzy's great singing skills and sexy dance performances received an incredible response during the recording. It is good to know that our viewers also liked it."
Park Kyung Duk also praised the host Park Jin Young for his smart and warm hosting. He said that his style is also being appreciated by the audience. Park Kyung Duk is the director of JYP's "Party People."
© 2019 Korea Portal, All rights reserved. Do not reproduce without permission.