Chinese Girl Donates Head For Medical Research: Know More About Lou Tao
by
Athena
/ Oct 18, 2017 05:10 AM EDT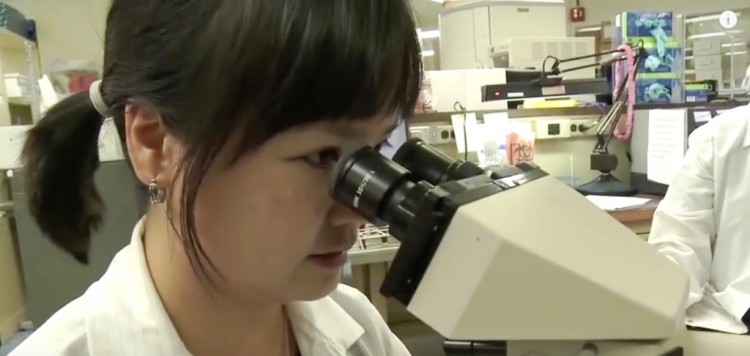 Twenty-nine-year-old Lou Tao, a student at a Peking University, wanted to donate her head for scientific research. The Ph.D. candidate assured that this request was legally expressed in her last will. She wanted to do this in the hopes that medical studies about motor neuron will advance by studying her head.
Lou had been suffering from motor neuron disease since 2015. It was during this year when Lou lost her senses in one of her toes. She hoped to become a history professor after graduation but her disease stopped her from her dream. She had been confined in the hospital since January. In the event of her death, her parents will be the one to sign a human organ donation document on behalf of her.
Her wish to donate her head was expressed in her last will according to a report from AsiaOne. In the document, she stated her hope for the medical practitioners to eventually find a solution for the pain of those who like her were suffering from the motor neuron disease. Lou also requested that no funeral wake shall be conducted and that no monetary support shall be given after her death. "Please let me leave quietly, without a trace, just as if I have never been in this world," she said in her will.
Organ donation had been notably increased in the recent years. Figures reported by the Women Of China stated that the country had 1,795 cases of organ donation in 2016. This was a 45% increase compared to the same period in 2015. China's regulation systems and standards of organ donation were designed after the guiding principles of the World Health Organization (WHO). The Chinese government implemented such policies after it also banned the harvesting of human organs from prisoners who were executed. Henceforth, the only legal means of organ transplant was through a voluntary donation.
© 2019 Korea Portal, All rights reserved. Do not reproduce without permission.