SHINee's Taemin Makes a Sexy 'MOVE' with 3 MVs, Full-Length Album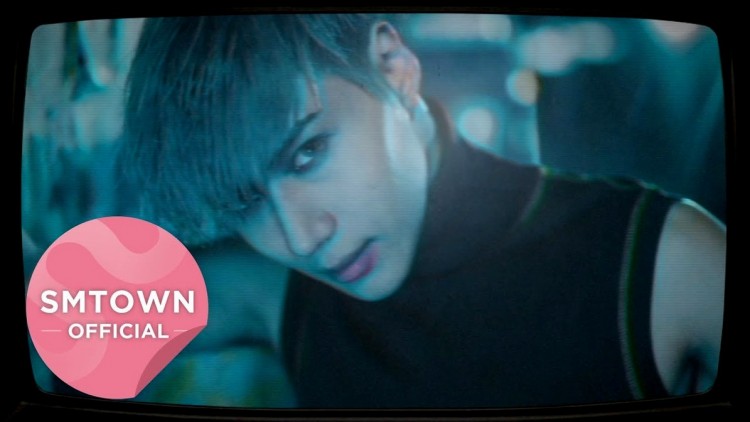 Lee Taemin has made a comeback with not one but three music videos for the intense, sensual "MOVE" single. The SHINee member also dropped a full-length album also titled "MOVE." It has nine tracks, including a collaboration between Taemin and Seulgi of Red Velvet.
To promote his "MOVE" comeback, Taemin dropped an artsy MV along with two performance Mvs that focus on the choreography. The first performance MV shows Taemin with a group of female dancers, while the second features Taemin and a single female dancer, Sugawara Koharu. Watch the initial version of the "MOVE" MV now:
All three videos highlight Taemin's high level of artistry, showing that he is a cut above the generic K-pop product that comes out of the mainstream entertainment industry. Taemin may move like Michael Jackson or Justin Timberlake, but his aesthetic approach puts him in closer company to artsy Western pop stars like Sia, St. Vincent and Grimes.
The musical and aesthetic style of "MOVE" might be called futuristic noir R&B, if there is such a thing. Additionally, it feels as though it could be a club banger, although it may be a little downtempo for current trends. It could easily crossover to Western airplay.
Among the three music videos, the most powerful is the third performance MV showcasing Taemin and Koharu. A Japanese choreographer and dancer, Koharu is an electric presence in the stripped-down video. The MV's focus on two incredibly skilled dancers heightens its passion and emotion over the others.
Soompi notes that Taemin and Koharu have collaborated several times. Koharu choreographed "Goodbye," a track on Taemin's first Japanese mini album. She was his dance partner for a live "Goodbye" performance on Mnet's "Hit the Stage."
Billboard says that the "MOVE" album has many tracks that feel inspired by '80s style dance hits. The Taemin track featuring Seulgi is called "Heart Stop" and it is a groovy pop song with '80s synths.
© 2023 Korea Portal, All rights reserved. Do not reproduce without permission.