Suzy Not Happy with Career Anymore? Actress Reveals She Doesn't Know What Happiness Is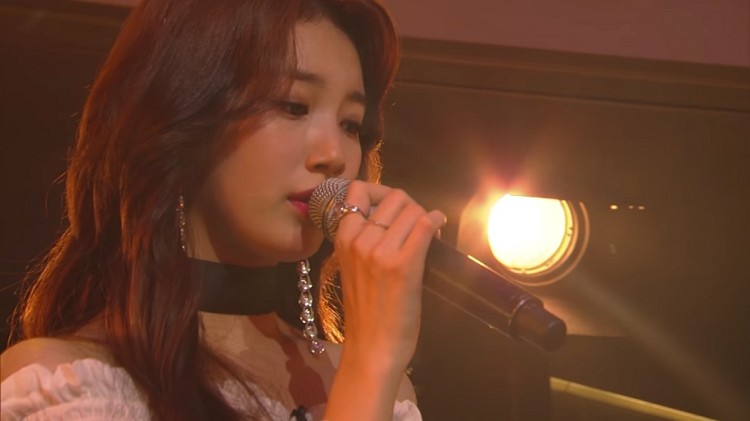 Suzy recently opened up about her career and personal life. The "While You Were Sleeping" actress shared that she finds it difficult to feel the joy of achieving milestones. She confessed that she does not know the meaning of happiness.
On Sunday, Suzy sat for an interview with Park Jin Young in his show, "Party People." There, she treated the fans with her tip-top performance. She danced and sang with the music mogul which, in turn, made the fans very happy.
However, the K-pop idol who is able to make her fans happy seems as though does not know the true meaning of happiness. As Suzy talked about her personal life and idol career with Jin Young, the "While You Were Sleeping" actress was asked about how happy she is with the success of her career. According to Sports Today, the Miss A member confessed that she is not happy at all.
Suzy explained that she knows that she should celebrate her achievements in her career. Even so, she said that she thinks that happiness is a broad word thus, it is difficult for her to tell if she really feels joyful for all of the positive things that happened and is happening in her career.
She further explained her answer and shared that whenever she encounters a positive situation, she does not completely feel delighted compared to others. Because of that, she revealed that she sometimes questions herself for being "indifferent." Suzy added that maybe she has not found her true source of happiness yet.
In addition, the South Korean singer-turned-actress recently released her track, "Pretend." In the same interview, she shared that it is one of her favorite songs because of the message it conveys, as per MBC. She also thinks that the song suits her situation that is why she is attracted to it.
© 2019 Korea Portal, All rights reserved. Do not reproduce without permission.