Suzy Reveals Reason Behind Re-Signing with JYP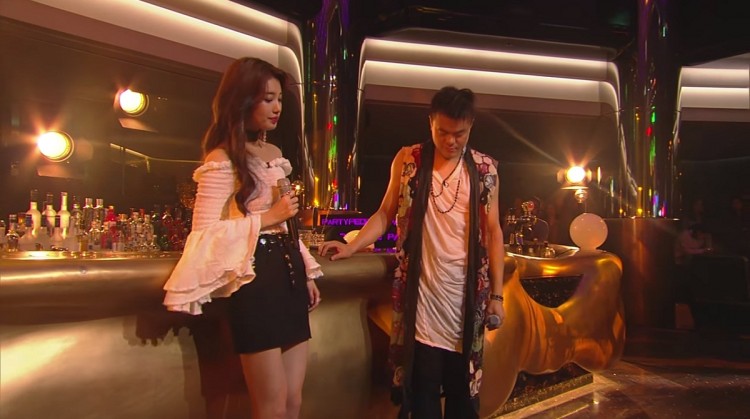 Suzy decided to renewed her contract with JYP Entertainment. And just recently, she opened up about her reason why she stayed with her agency. Her revelation touched everyone's heart.
On Sunday, Bae Suzy sat for an interview with Park Jin Young on "Party People." There, she showcased her talent and serenaded the audience with her angelic voice. But that is not it.
Suzy even danced to Bishop Briggs' "River" and Kendrick Lamar's "Humble." She also sang Jin Young's song titled "Like Yesterday." On top of that, she also sang a song together with JYP.
As she reveals more about her on "Party People," Jin Young opened up about the "While You Were Sleeping" actress. The music mogul shared that he did not want to pressure Suzy in renewing her contract with his agency, as per Naver. He added that he did not get in touch with the actress for four months even if it was already time for the contract renewals.
To recall, her contract with JYP Entertainment officially ended back in April. Suzy was not able to sign her contract with JYP for quite some time. Because of that, various rumors sprung about her idol career, as per All Kpop.
Even so, Suzy re-signed with the agency earlier this month. And as she guest star in "Party People," she said that she decided to continue working with JYP Entertainment because she did not see any problem with the contract. She also shared her thoughts before re-signing with the agency.
Suzy recalled that it is the same company that made her who she is right now. Thus, she decided to stay loyal to Jin Young and his agency. "If this really wasn't the right place, I'd move on," she explained reiterating that she believes that she is on the right path.
© 2018 Korea Portal, All rights reserved. Do not reproduce without permission.