Korean Student Falls to Her Death After Posing for Photo; Moments Before her Death Caught on Cam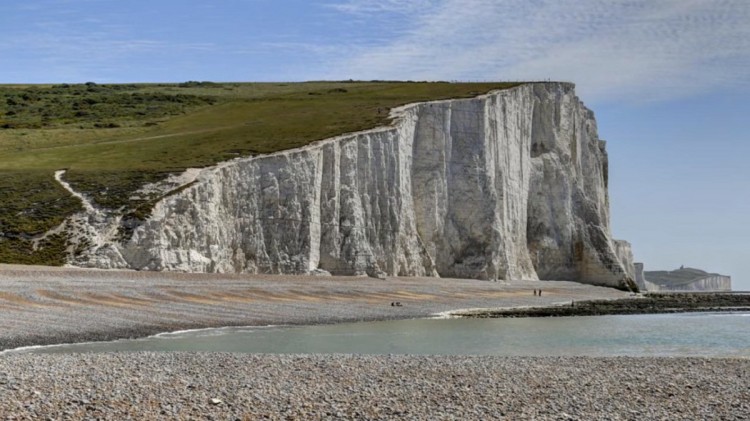 A woman died trying to get a perfect shot. It turns out that the girl is a Korean student who slipped from a cliff while posing for a jump shot. Photos of her jumping were retrieved from her phone.
A girl in her 20s died while posing for a photo at the edge of the cliff of the Seven Sisters in Sussex, Britain. According to MSN, the victim was identified as Hyewon Kim, a foreign student from South Korea. Amazed by the view, she reportedly asked a stranger to take a photo of her at the edge of the cliff.
Hyewon Kim then posed for a jump shot. However, little did she know that it will be the last seconds of her life. The supposed fun-filled trip to the said tourist spot led to a misadventure.
As Hyewon Kim was posing, she lost her balance and fell face down, from the 200-feet high cliff. She suffered a fatal injury which led to her death. The people who witnessed the incident said that they suddenly heard "the sound of a bang."
And when they turned to where she was supposedly standing, they could not find her and all that was left was her bag. The man whom Hyewon Kim asked to take a photo of her immediately called for help. He also called the Korean Embassy afterward and reported the horrifying incident.
The police were able to find six photos of Hyewon Kim which were all taken at the Seven Sister. They also found a photo of her while jumping at the edge of the cliff, as per All Kpop. Unfortunately, this is not the first time that a person fell off the said cliff as sections of it have already eroded over the past months. In fact, a part of the said tourist spot was closed last month because of previous accidents.
© 2019 Korea Portal, All rights reserved. Do not reproduce without permission.