Super Junior Dating Rumors: Is this Heechul, Siwon's Mystery Girl?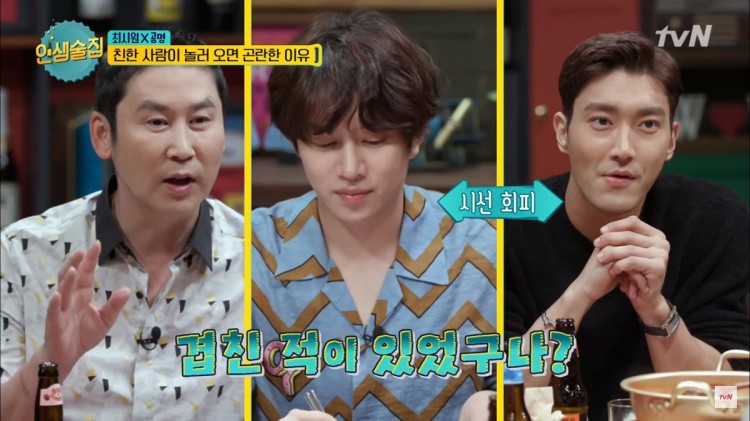 Super Junior members revealed that they once dated the same girl. It turns out that Heechul and Siwon dated a woman who is also a celebrity. The two singers think that they were two-timed.
Super Junior member Choi Siwon sat with Kim Heechul, Shin Dong Yup, and Yura for an interview for tvN's "Life Bar" on Friday. There he revealed a few glimpses of his life as an idol. But what shocked everyone was when he spilled the beans about his past relationship.
Heechul and Siwon confessed that they dated the same girl before. According to My Daily, the revelation was made after when host Dong Yup asked the two Super Junior members if they still tell each other some secrets about their love life. Siwon first answered with a hint and shared that they would first notify each other if they are dating a girl who is in the same industry as theirs.
Heechul added, "so that we would not clash." He then laughed with Siwon as if they really have a huge secret waiting to be unfolded. Because of that, the hosts, as well as the audience, got puzzled.
Super Junior's Heechul later gave in and confessed that he and Siwon really did date the same girl. However, he is unsure if the woman two-timed them. Even so, Siwon looks like he is convinced that they were.
But who is the mystery girl who dated the Super Junior members? There might be a possibility that the woman in question is Ivy Chen. Reports say that Heechul was rumored to be dating the actress.
On top of that, she had already worked with Siwon before. The Taiwanese actress once played a role opposite to the Super Junior member for the live adaptation of "Skip Beat." Even so, fans should take this with a grain of salt as Heechul's dating rumors with the actress were never confirmed.
© 2020 Korea Portal, All rights reserved. Do not reproduce without permission.