'Rick and Morty' Szechuan Sauce Madness! Woman Trades Sauce Packet For a Car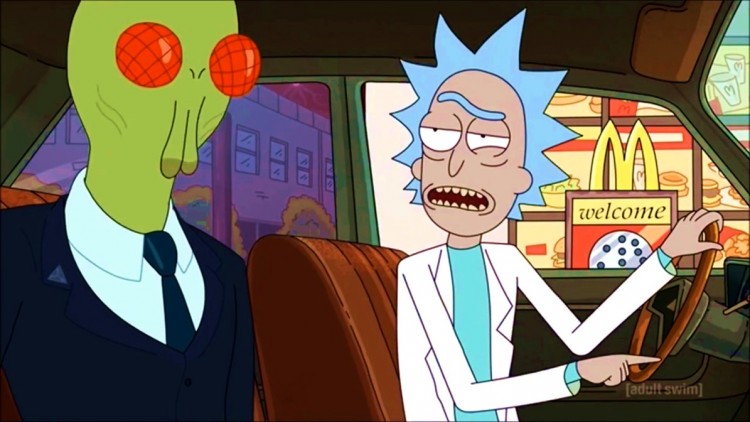 The "Rick and Morty" Szechuan sauce saga continues to spring surprises on us. Now a woman in Michigan has managed to trade a single packet of the sauce for a car.
The Adult Swim show turned an obscure fast food item into a household name with the airing of its season 3 premiere episode "The Rickshank Rickdemption." Rickipedia notes that at the end of the episode, mad scientist Rick confesses to Morty that he wasn't motivated by the need to save his family, but by his desire for the Szechuan Chicken McNugget Sauce.
"I want that Mulan McNugget sauce, Morty," said Rick. "That's my series arc, Morty!" he added in his usual fourth-wall-breaking style.
McDonald's originally came out with the sauce in 1998, as part of a promotional tie-in with Disney's "Mulan." The fast food item has since been discontinued. But McDonald's recently brought it back for a stunt aimed at "Rick and Morty" fans. Small quantities of "super limited" edition Szechuan sauce packets were made available at select McDonald's branches on October 7.
The promotion did not go as planned. The Ringer notes that many fans ended up disgruntled after discovering that the sauce packets had run out since McDonald's had only distributed a few to each location. McDonald's ended up with a few happy customers and a lot of angry critics.
One Szechuan sauce packet holder ended up happier than most. The Drive reports that Rachel Marie of Macomb, MI was able to trade a single packet of the sauce for a car.
The woman posted on the Facebook group "Pin Nation" looking to trade the sauce for a collection of pins. Someone named Duane Kimmel instead offered to trade his used red 2004 Volkswagen GTI, notes the Eater.
Given that the "Rick and Morty" Szechuan sauce madness shows no signs of dying down, it's probably good that McDonald's has decided to distribute the sauce again in greater quantities. CNN Money reports that the Golden Arches company is planning to "make things right" by doing another rollout in winter, apparently involving all McDonald's locations, and for more than one day.
Meanwhile, "Rick and Morty" co-creator Justin Roiland has spoken up on Twitter about the McDonald's stunt. He clarified that no one on the show was involved with the October 7 Szechuan sauce promotion, and asked fans to be nice to McDonald's employees.
© 2018 Korea Portal, All rights reserved. Do not reproduce without permission.