Vaccination Update: Mom Sent To Jail For Refusing Court Order Is Now Devastated Knowing Her Son Got Vaccinated
by
Elon A.
/ Oct 13, 2017 07:52 AM EDT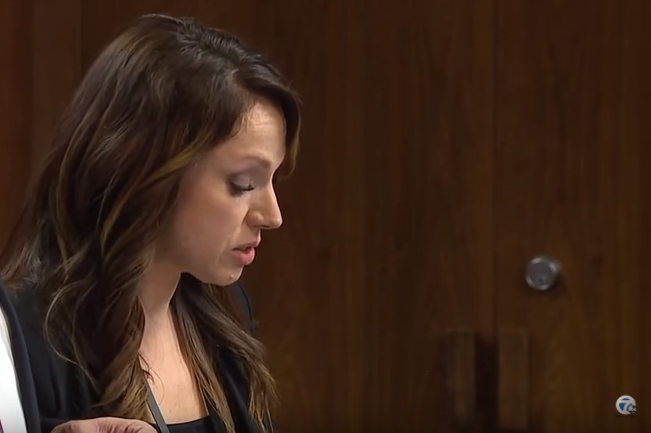 It was previously reported that a divorced mom of a 9-year-old boy was sent to jail. It is due to the decision that she had made, which is refusing her son to get shots. Recently, after the court order, the son got a shot and the mom was devastated.
Despite being in the center of the arguments, the 9-year-old brave boy received his immunizations this week. It has reportedly being said that the boy got 4 shots. This is according to the court testimony, Wednesday.
Rebecca Bredow, 40, from Ferndale, who is the boy's mom, was the one who is opposing the vaccination. Thus, she served 5 days in jail after refusing the order that was given by the judge. On the other hand, the boy's father, James Horne, wanted his son vaccinated. Hence, it was done last Monday as he has the custody of the child, according to USA Today.
As follows, after the court hearing, Horne declined to comment. This is through his attorney, Benton Richardson. As for Bredow, she fought back tears as she discussed her jail time and the court ruling, during the hearing.
In line, Bredow said that "It was the worst five days of my life. Except for the fact that I just found out that he was vaccinated and I'm not going to get him back today. It's been a rough few days, to say the least," according to Washington Post.
Meanwhile, Bredow and Horne split up before the boy was born. The separation happened way back on 2008. Since then, Bredow has the physical custody of the child. Thus, Horne has taken his son on weekends but alternately.
In line, also happened on Wednesday, the Oakland County Circuit Judge, Karen McDonald has approved the recommendation from a court referee to have both parents split the physical custody. Form solo custody it will be divided 50-50 with the boy's father. The judge has given Bredow's attorney, Steve Vitale, chance to object the change. She has given 21 days to counter. According to Vitale, she will do, he then added that "She's devastated."
© 2018 Korea Portal, All rights reserved. Do not reproduce without permission.