Las Vegas Shooting Incident Witness And Timeline Raise Further Questions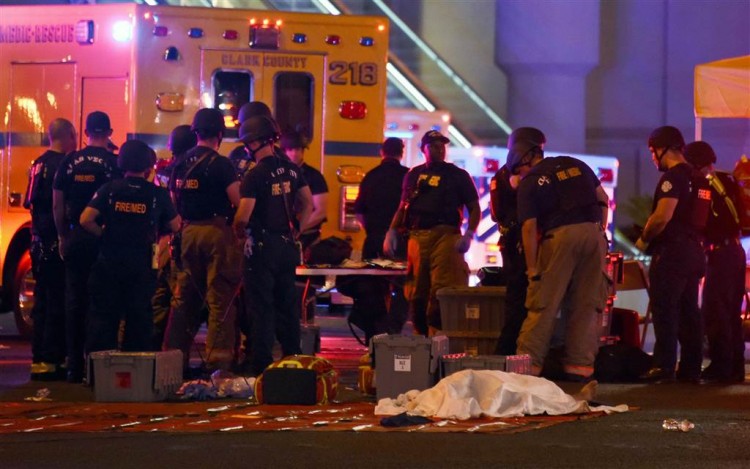 The Las Vegas shooting incident has alerted many people since the past few weeks. Aside from the traumatic experience the incident brought to the victims and their families, reports say there are still missing pieces in the puzzle.
On the night of the tragic incident, a hotel staff notified his co-workers to call the police when he heard a gunman opened fire at the crowd. Stephen Schuck, the witness, even saw his colleague lying on the floor with a gunshot wound.
According to BBC reports, his statement sparked up further queries why no one has stopped the hitman, Stephen Paddock, from killing people in the area. When the gunshots stopped, he went on again. Schuck also admitted that he came across a hotel security guard, Jesus Campos, who was also shot in the leg but managed to warn him to take cover.
Schuck said that the incident stopped for a while and it continued again after a few minutes. The recorded timeline came out different from the released timeline from the police department of Las Vegas.
In a report from The Guardian, the Las Vegas police records show that Paddock opened fire after shooting Campos, killing 58 people two weeks ago. The report also revealed that the timeline from the police was outdated and inaccurate.
Meanwhile, CNN reported that the police department altered the timeline they first released. At 9:59 p.m. on October 1, Campos was first shot six minutes before Paddock opened fired at the crowd in the Las Vegas Music Festival. They also revealed that Campos tried to divert the attention of the suspect, but he got shot instead.
Since people are questioning the slow speed response from the police in the area, Clark County Sheriff Joseph Lombardo defended the police department.
"No matter what that timeline was, the response was as quick as possible," Lombardo stated. "I don't think the response could have been any faster."
The Las Vegas shooting is the most noxious mass shooting incident in the modern history of the United States so far. Stephen Paddock shot himself after killing 58 and wounding 500 people.
© 2019 Korea Portal, All rights reserved. Do not reproduce without permission.