BTS to Have a Pop Up Gallery in New York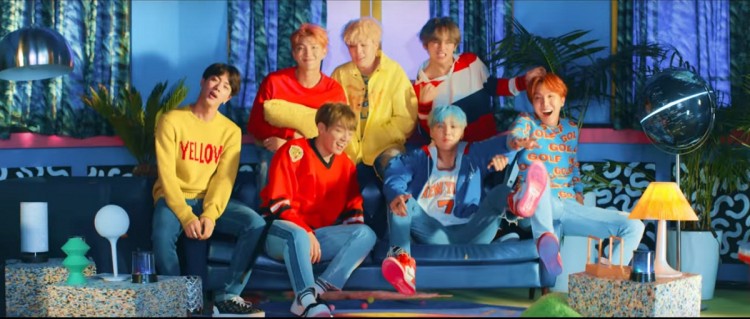 Good news to BTS fans and Amino users in the United States. The social media platform will host a pop-up gallery filled with artworks about the popular South Korean group. The event is set to take place in New York.
It is not quite a long time since BTS released its latest album, "Love Yourself: Her," and its title track's, "DNA," music video. But, the South Korean group has already taken the music industry by storm. Its tracks even topped music charts, such as Billboard, for weeks. Every show they attend to were also anticipated and received well by the fans.
In spite of the huge success, it seems as though BTS is not done yet with making noise. Now, a social media platform called Amino will hold a pop-up gallery event about the popular South Korean Group. On top of that, the event will take place in New York so American fans who are also Amino app users can enjoy it.
According to Billboard, the event named "#Love_Your_BTS" will start on the 13th of October, Friday, until Saturday EST. BTS members will not be there physically, though. Rather, the pop-up gallery will feature various artworks of the group's fans about the said group.
It will also show merchandises created by the fans. Fans' stories about how the South Korean boy band influenced them will be shown as well. The said gallery about BTS was inspired by the K-pop fans around the world who usually organize events for meet-ups to meet the other members of their idols' fandom as well as the popularity of K-pop idols.
The social media platform is also aiming to widen its online community even offline. That said, they are now bringing the contents of its app into the real world. The exact time of the BTS gallery's opening was not revealed yet.
© 2019 Korea Portal, All rights reserved. Do not reproduce without permission.