GOT7 Members 'Envious' And 'Nervous' of BTS Billboard Success
by
Athena
/ Oct 12, 2017 07:22 AM EDT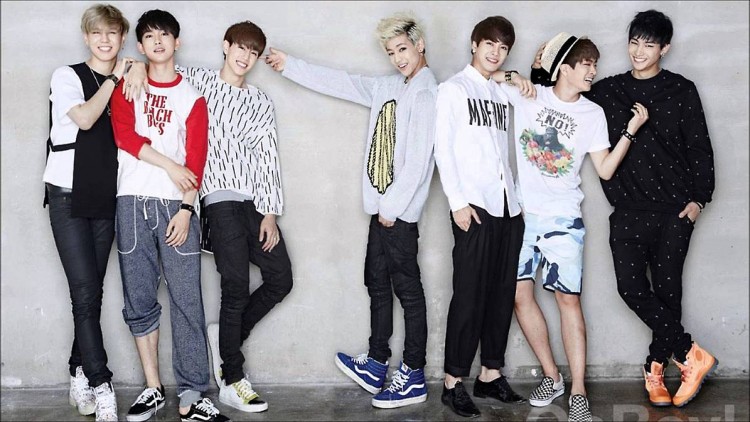 GOT7 members had responded to BTS New Album 2017 "Love Yourself: Her" success in the Billboard charts. The reaction came after GOT7 returned with their mini-album "7 for 7" on October 10. GOT7 band members had also chimed in on what was their advantage over other K-Pop groups.
GOT7 opened up about their true feelings towards the success that was currently being enjoyed by BTS with their recently released album, "Love Yourself: Her." The BTS' recent Billboard achievement was treated as a challenge by the 7-member group band - in a friendly manner that is. They viewed it positively so much so that they were inspired to achieve the same. They spoke about how GOT7 looked up and respected BTS as their friends and senior artists.
"We were envious and it also made us nervous and made us think that we have to work hard. Since there are now more rookie groups too, we will work hard so that we won't fall behind," GOT7 members said in an interview that was first reported by soompi. Jinyoung, in addition, was confident that their different styles which they bring in to the group were actually what made their band more unique than the others. They could offer a smorgasbord of entertainment in one performance alone. Group leader, JB, further believed that their biggest strength was their international members. With them, language barrier during international tours was never a problem.
The "envious" and "nervous" feelings of the GOT7, however, seemed to be senseless as their mini-album "7 for 7" was currently in the Top 10 of the US iTunes Albums Chart, Just Jared reported. The group had also debuted the visual for their lead single "You Are" which was proudly co-written by JB.
As per Hanteo Chart, the BTS New Album 2017 set a fresh record with the first day sales of 455,888 copies, soompi reported in the previous weeks. According to figures from Nielsen Music, as reported by Billboard in the subsequent days after the album's release, 'Love Yourself: Her' sold 18,000 in traditional album sales just within the week ending September 21. This ranked the BTS album 2017 as the No. 1 debut on the World Albums chart. It also continued to make a mark in the World Digital Sales with 14,000 downloads at the time.
BTS New Album 2017 also clinched the top spot on iTunes top-selling album chart in 73 countries and across three continents. 'Love Yourself: Her' debut single, "DNA" achieved 20 million views on YouTube within just an estimated time period of 20 hours, CNN reported in the mid-week of September. It toppled previous records from Taylor Swift, Katy Perry, and Rihanna with regards to the number of views within the day. 'Love Yourself: Her' was released on September 18 at 6 p.m. with offline sales which started on September 19.
© 2018 Korea Portal, All rights reserved. Do not reproduce without permission.