Travel Ban: One Effort Of President Donald Trump To Have A Ban On The Country Dismissed By The Supreme Court
by
Elon A.
/ Oct 11, 2017 10:41 AM EDT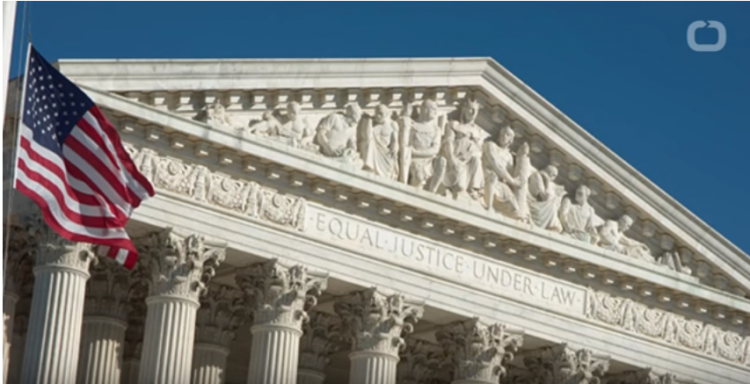 United States President Donald Trump has passed various bills to have a travel ban in the country. However, the Supreme Court dismissed one of the challenges to a now-expired travel ban. This happened on Tuesday night. His legal battle for the efforts of having the ban will have to be started over.
Reports show that there were no noted dissenters from the court's decision not to hear arguments about the travel ban. Although, Justice Sonia Sotomayor would have left in place the precedent of the ruling by the U.S. Court of Appeals for the 4th Circuit, according to NY Times.
Thus, the court's order did not indicate the second ruling, by the panel of the United States Court of Appeals for the 9th Circuit. It has has been reported that it is probably because of the ruling that also covers a temporary ban on refugees. However, it expired this month. The court may also have to vacate the ruling, according to Washington Post.
Meanwhile, last month, Trump issued a new proclamation about the immigrants. The administration had said to the court meant there was no reason for the justices to pass judgment on the old ones.
As for the opponents of the travel ban, which had convinced the two appeals courts to block the executive order. It is also that the high court should continue to review the cases. They added that even if they did not, the lower-court rulings should stand.
As follows, the court said that on Sept. 24, Tump's executive order "expired by its own terms. Following our established practice in such cases, the judgment is therefore vacated, and the case is remanded to the United States Court of Appeals for the Fourth Circuit with instructions to dismiss as moot the challenge."
Furthermore, the court had been scheduled to hear the arguments on Tuesday. The justices mentioned that they were not ruling on the merits of the issue. Thus, the case brought up complicated and far-reaching issues about the powers of the president.
© 2018 Korea Portal, All rights reserved. Do not reproduce without permission.