AOA Ex Member Choa Gives Up Career? Singer Reportedly Planning to Cancel Activities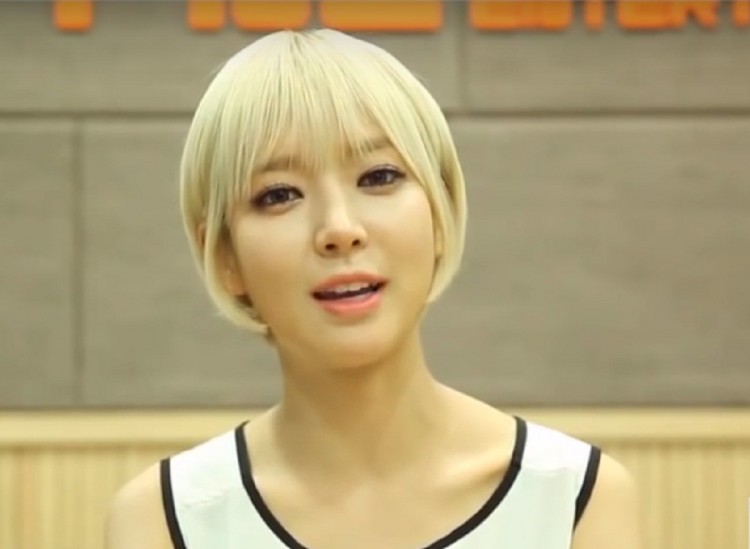 Rumors are making rounds saying that Choa will take a break from all of her activities soon. That said, many are wondering if the former AOA member will permanently say goodbye to her career. In response to the speculations, her agency has spoken up.
Speculations about Choa's career are circulating online. The word says that the ex AOA member will halt all her activities for 2018. Her contract with a sportswear brand is about to end early next year.
Thus, the tittle-tattle says that she does not have anything on her schedule after that. That said, speculations sprung saying that that will be her final project before quitting the music industry.
Hearing the reports on Choa, FNC Entertainment released a statement about the issue. According to Naver, the singer's agency said that they have not decided anything yet about the South Korean singer's schedule for next year. But still, the stir-up continues.
Some say that the former AOA member took a break from the industry because she is getting married. Others say that Choa will still return to the industry after taking a break. But some believes that the rumors are true that she is really quitting her career.
Many fans pointed out Choa's depression and that might be the reason why she is quitting. To recall, she left AOA because she has been feeling down for quite some time now. She has been suffering from insomnia and anxiety disorder as well.
Even so, her agency, FNC Entertainment, reiterated that "nothing has been confirmed" about Choa's next step in her career. Moreover, in a different report from Koreaboo, the 27-year-old singer has not been active on her Instagram account for a few months. That being said, it is still unclear if the former AOA member will really quit the music industry.
© 2018 Korea Portal, All rights reserved. Do not reproduce without permission.