SpaceX: Clean Sweep For Iridium Communications; Successfully Launch And Landed The First Stage Booster Of Falcon [VIDEO]
by
Elon A.
/ Oct 10, 2017 07:28 AM EDT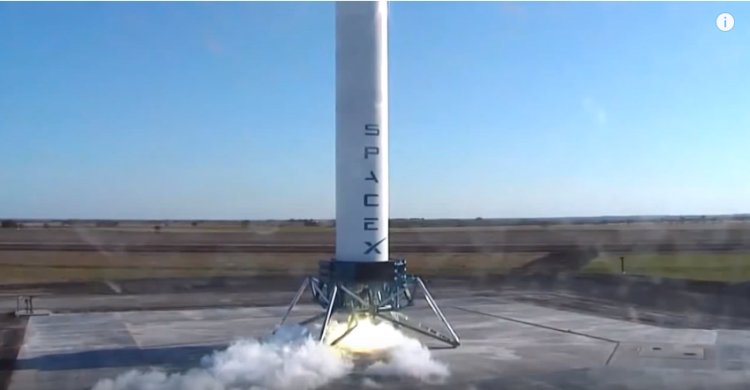 SpaceX once again regained its name. The private spaceflight company successfully launched 10 communications satellites into low-Earth orbit on October 9. The Falcon 9 then landed its first-stage rocket booster on the company's drone shop in the Pacific Ocean.
SpaceX Falcon 9 rocket once again off from the Vandenberg Air Force Base in California, around 8:37 a.m. EDT (1237 GMT/5:37 a.m. EDT). It carried 10 satellites from the Iridium Communications. The newly launched satellites are part of the company's Iridium Next Constellation.
As follows, like the team of SpaceX are hoping for, the first stage of the two-stage Falcon 9 landed on the private spaceflight company's drone ship "Just Read the Instructions." It is located in the Pacific Ocean. The rocket booster landed around 7.5 minutes after the launch.
During the live webcast commentary just after the launch, the Falcon 9 principal integration of SpaceX, engineer John Insprucker said that "Looks like we've got a good orbit. Thus, the Iridium Next Satellites were deployed 57 minutes after the liftoff. The entire process took about 15 minutes. Insprucker added that "We're 10 for 10! A clean sweep of Iridium Next satellite deployment in the desired final orbit," according to The Verge.
Meanwhile, the Iridium Next Constellation will eventually consist of 66 primary satellites. Nine of which will be an on-orbit backup satellite. This marks the third of eight under the schedule of SpaceX launch under the satellite communication company. It will bring the total number of satellites in orbit up to 30.
The October 10 launch of SpaceX was the first flight of this particular First-stage booster of Falcon 9. A company representative told Space.com. the private spaceflight company has already successfully launch boosters of the Falcon 9 that is previously used. Plans to use a pre-flown booster is also on the line. It is fro another communication satellite. The planned launch date will be on Wednesday, October 11 at the NASA's Launch Complex 39A located at the Kennedy Space Center in Florida.
© 2018 Korea Portal, All rights reserved. Do not reproduce without permission.