Song Hye Kyo Reveals The Reason Why She Fell In Love With 'Descendants of the Sun' Co-Star Song Joong Ki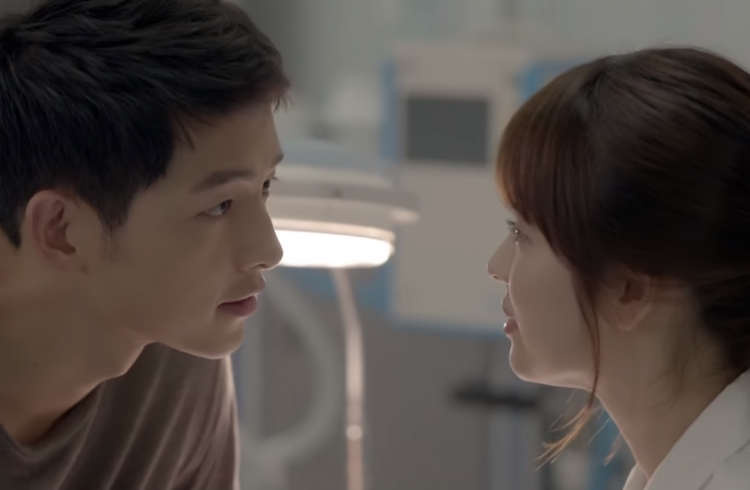 There are only two more weeks before the #SongSongCouple, Song Joong Ki and Song Hye Kyo, officially tie the knot. The popular South Korean celebrities who starred in the global hit drama, "Descendants of the Sun," have been quite secretive about their off-screen romance; they confirmed their relationship when they announced their impending marriage. Ahead of their much-awaited wedding, here is Hye Kyo personally recounting how and why she fell in love with Joong Ki in a letter to fans.
"Hello, it's Hye Kyo," the letter began. "It's been a long time since I said hello to Sunflower."
After their undeniable chemistry in "Descendants of the Sun," fans have suspected (and, honestly, all praying) that the two are also in love in real life. It was a frenzy when they were proven to be right: when the two announced their engagements, everyone was so happy to see the actors behind Yoo Shi Jin and Kang Mo Yeon have their own happy ending.
While the two knew each other from way before they started working in the drama, it was their time in "Descendants of the Sun" that made them realize their true feelings for each other. Hye Kyo explained in her letter (via Koreaboo) that she and Joong Ki have very similar values and ideas. Above all, after their frequent correspondence, he opened up his true self.
"I thought to myself that it would be good to spend the future with him and I was glad that he could feel my true emotions as well," she revealed. "That's when I knew that he was the one."
She also apologized that she could not share the news with her fans as soon as possible. However, she explained that she had to be careful to protect the privacy of Joong Ki. Hye Kyo and Joong Ki will tie the knot in front of family and friends on Oct. 31 at the elegant Shilla Hotel.
A post shared by Hyekyo Song (@kyo1122) on Apr 5, 2016 at 5:15am PDT
A post shared by Hyekyo Song (@kyo1122) on Apr 13, 2016 at 6:19pm PDT
© 2018 Korea Portal, All rights reserved. Do not reproduce without permission.