BTS 'DNA' Played on Over 170 Radio Stations in the USA and Canada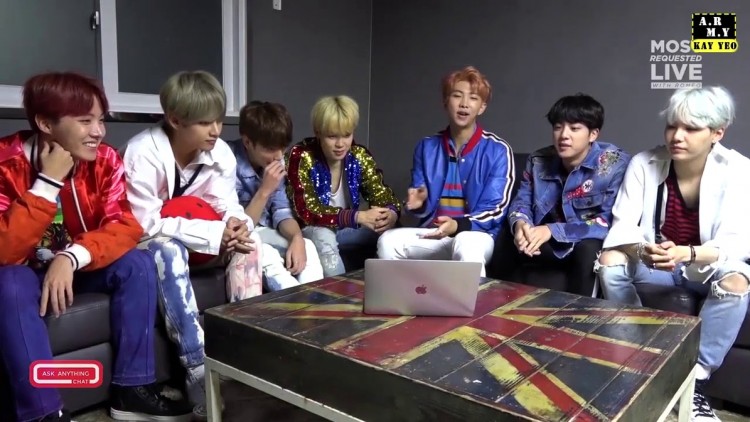 K-pop continues to make waves in the West, with BTS hit track "DNA" recently airing on over 170 radio stations in the U.S. and Canada. Other indicators of K-pop's growing mainstream recognition in America include a recent Grammy Awards article on the phenomenon.
As Grammy.com notes, K-pop concerts have been selling out in big cities such as New York, Houston, Atlanta, Chicago and Los Angeles. In LA, the 17,000-seater Hollywood Bowl has been hosting an annual Korean Music Festival that now gets 30% of ticket sales from non-Korean attendees.
Radio airplay remains a difficult medium to break into, given the English-language bias of U.S. listeners. But now BTS, having met with unprecedented success on the U.S. album and singles charts, has its foot firmly placed inside the door.
With the support of ARMY (BTS' legion of fans) and the show, Most Requested Live with Romeo, the BTS single "DNA" got airtime on 170 radio stations across the United States and Canada on the morning of October 8th. BTS also did an "Ask Anything Chat" on the radio show.
Huge thank you to @GraceVanderWaal, @halsey and @bts_bighit for being on the show tonight! #MostRequestedLive pic.twitter.com/QeW2OqOh2K

— Most Requested Live (@MostRequestLive) October 8, 2017
Ayanna Jacobs-El of the Berklee Groove says that the amazing success of "DNA" suggests that the K-pop wave is "engulfing" the U.S. "I'll have to admit, the song is very catchy with a 'Moves Like Jagger'-esque whistling line placed above a simple verse with an endearing acoustic guitar part that grows to a climax with a powerful EDM drop," wrote Jacobs-El.
BTS has racked up a dizzying number of achievements in the three weeks since dropping "DNA" and the album "Love Yourself: Her" on September 18. Fuse TV notes that on its debut, the album went to number one on the U.S. iTunes Top Albums chart. In addition, every track got into the Top 200 of the iTunes Top Songs chart. It was an auspicious start to what would be a record-breaking run.
Among the records broken: "DNA" went to No. 67 on the Billboard Hot 100 chart, making BTS the highest-charting K-pop act to make it on the coveted list. Billboard notes that "DNA" has beaten previous K-pop record-holder "Nobody" by Wonder Girls, which made it to No. 76 in 2009.
"DNA" also made an impressive debut on Billboard's most-watched YouTube videos chart, ranking at No. 4. Since then, "DNA" has amassed over 90 million views on YouTube in record time for a K-pop group.
© 2019 Korea Portal, All rights reserved. Do not reproduce without permission.