Luhan, Guan Xiaotong Dating; Couple Fakes Relationship to Promote New Drama?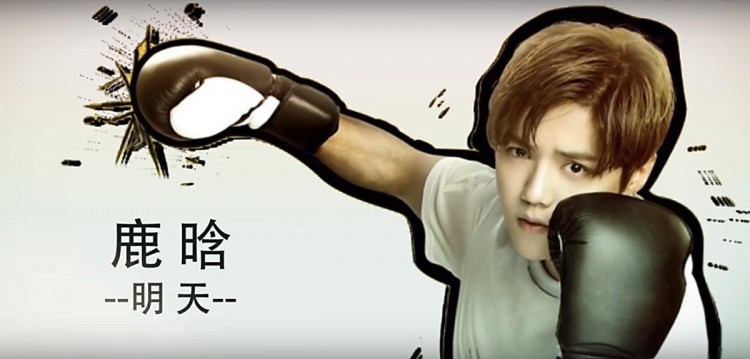 Luhan has revealed who his girlfriend is. The former EXO member confessed that he is dating China's "National Daughter," Guan Xiaotong. However, some fans believe that the two are just making noise to promote their upcoming drama.
On Sunday, Luhan just made an announcement that made his fans' hearts flutter. According to TV Daily, the former EXO member took to his Weibo account to publicly introduce his Chinese girlfriend. The singer tagged Guan Xiaotong's account and said, "Hello, everyone, let me introduce my girlfriend."
To affirm the news, Guan Xiaotong replied to Luhan's post. In the comment section, the China's National Daughter said, "Aiya, so awesome!" She then added a heart emoji.
Luhan and Guan Xiaotong's Weibo update sent fans into a frenzy. Many applauded the singer for being so brave in introducing his girlfriend to the public. His fans on Twitter also voiced their reactions on the singer's relationship.
Many fans also expressed their best wishes for Luhan and Guan Xiaotong. However, it seems as though not everyone is happy about the news. One Twitter user said that the two artists just want publicity for their forthcoming drama.
The two Chinese artists are set to star in Hunan TV's "Sweet Combat." Luhan will be playing a character opposite to Guan Xiaotong's. Thus, there is a possibility that the former EXO member is just advertising their drama. Even so, some fans also defended the two idols, reiterating that Luhan and Guan Xiaotong's relationship is real.
A fan reacted to the thread and said that it is too much to fake their relationship just for a movie. In fact, it looks like Luhan and Guan Xiaotong's relationship is real. According to Koreaboo, photos of the two artists are already surfacing online. The pictures prove that they have been dating for quite some time now.
© 2020 Korea Portal, All rights reserved. Do not reproduce without permission.