BTS Nominated for Grammy Awards? Critics Think So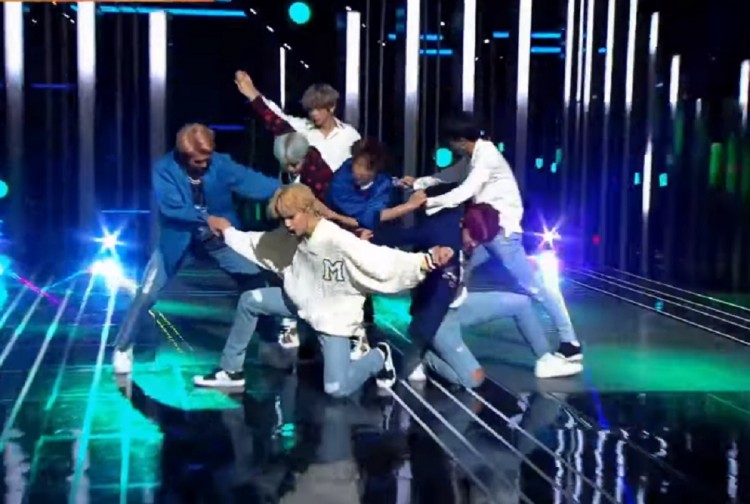 Music critics have revealed their predictions in the coming Grammy Awards. And, BTS might get a chance to be nominated for Grammy's next year. Music experts affirmed the possibility of the group's chance to make it to the awards.
BTS made an even more huge success this year. The group's latest album and title track's, "DNA," music video were received well by the fans. In fact, the boy band's music video garnered millions of views just after a few hours of posting.
BTS has also ranked high in American music charts. With this, the group's chance of being nominated for 2018's Grammy Awards increased. On Friday, Billboard uploaded a video where music critics discussed as to who among the famous artists will make it to the Grammy's.
Among the many international artists, BTS is the only South Korean group who was mentioned. In their discussion, they said that the South Korean boy band has made itself known internationally. Because of that, the experts say that there is a possibility that the group will be nominated for next year's Grammy's.
Besides, Grammy Awards recently recognized the South Korean group's success with its latest album, "Love Yourself: Her," and its title track, "DNA." According to Soompi, it published an article identifying BTS' record as "beyond psychedelic." On top of that, Grammy Awards acknowledged the mainstream success of the K-pop group.
Even so, one of the critics says that the nomination for BTS also depends on the strict categories of the awards. John Norris, a music journalist, explained that if this year is the first time that the South Korean boy band released an album within the United States, then the group is eligible for being nominated for Grammy's New Artist Award. Well, fans should watch out if the K-pop group will make it to the prestigious Awards. 2018 Grammy Awards is set to take place in January.
© 2020 Korea Portal, All rights reserved. Do not reproduce without permission.