'Shadowhunters' Season 3 Premiere Date & Spoilers: There Will Be Consequences To Jace's Resurrection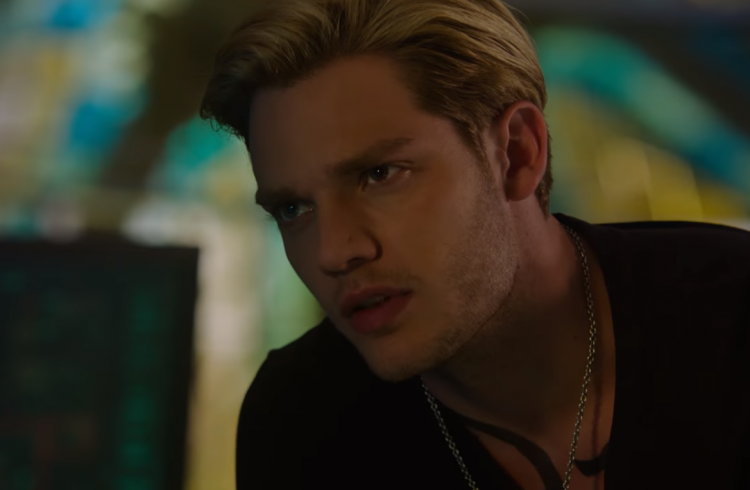 The resurrection of Jace (Dominic Sherwood) is going to have serious consequences in "Shadowhunters" Season 3. During the fantasy series' panel at New York Comic Con, the cast and crew talked about what is in store in the upcoming season.
Many things happened last weekend at NYCC 2017. For one, the urban fantasy series based on the best-selling novels by Cassandra Clare has dropped the first look at Season 3 and, with it, revealed a premiere date. It was also announced that the upcoming season will be even longer than its predecessors with ten more episodes.
Showrunners Darren Swimmer and Todd Slavkin also confirmed that Anna Hopkins of "Arrow" will join "Shadowhunters" Season 3 as the big bad, Lilith. Javier Muñoz ("Hamilton) will also appear as a warlock who will rival Magnus (Harry Shum Jr.).
One of the things discussed during the panel was the fate of Jace who, in the previous season, was killed by Valentine Morgenstern (Alan Van Sprang). He was resurrected by the angel Raziel as per Clary's request, but the Shadowhunter warned that bringing people back to life will always have consequences.
Moreover, it looks like his resurrection will cause an uproar in the Shadow World. As The Young Folks reported, it would not take long before the other magical creatures find out what happened in the Season 2 finale. How they will react is something that fans should brace for in "Shadowhunters" Season 3.
However, the series already teased one of the consequences of Jace's resurrection. The video below opens with Clary and Jace in bed but just as things are starting to get hot and heavy, the real Jonathan Morgenstern (Will Tudor) appeared in the room and told him to kill Clary.
"Shadowhunters" Season 3 will premiere on April 3, 2018, at 8/7c on Freeform. Watch the first teaser below.
© 2018 Korea Portal, All rights reserved. Do not reproduce without permission.