EunWon Lee: Latest Ballet Exploits Of South Korea's Former Ballerina In Newfound US Home
by
Tim
/ Oct 07, 2017 07:28 PM EDT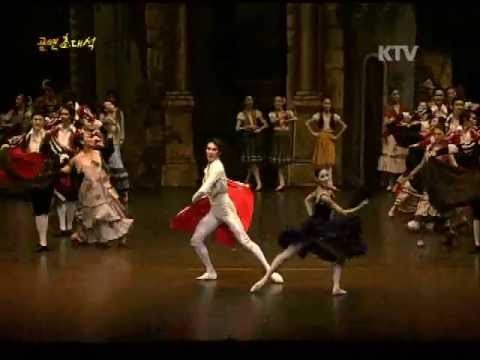 After dancing for nearly half a dozen years with the national ballet company in South Korea, ballerina EuonWon Lee has resurfaced into glory in the United States. The former prodigy who played in 'Giselle' before coming to Washington Ballet, is now currently engaged in her 2017-2018 'Russian Masters' role. The 'Sleeping Beauty' ballerina seeks to portray various maestros from Russia through the themed set of performances.
According to the Washington Post, South Korea's former ballerina is seeking to attain her dream to play in all major world pieces. This will stultify her wish to copy the stars she grew up watching on stage. At the age of seven, EunWon Lee once attended Tchaikovsky's 'The Nutcracker' performance back home, and since then she has always wanted to be a diva in the world of the musical.
Aged 26 years old, EunWon Lee now lives in the US where she has grasped the culture, language and lifestyle in the 24 months she has been here. She has gone on to attain the face of the Washington Ballet website. With her Russian-themed project, she has to strut her way through a number of past and Soviet-period music virtuosos like Chopin and Prokofiev. The ballerina will continue on the theme through the current year and the 2018 season.
The Washington Ballet welcomed Lee in its behest as part of its eagerness to attain top cream of ballerinas by the year 2023. The South Korean import was just as upbeat like her current employer for reaching new heights with her projection in the world-famous US company.
EuonWon Lee has gone through the strenuous life of a typical ballerina. She skipped high school to attend ballet instructions under a famous Korean trainer. She also got a knee strain when she was just 18, Korea Times reports. Before embarking for the US, she had said that she has witnessed a slew of the best performers call it quits but with burning love for the game one cannot quit.
© 2020 Korea Portal, All rights reserved. Do not reproduce without permission.