Red Planet: Volcanoes Found On Mars Are Incredibly Older Than The Ones Here On Earth; Research Says
by
Elon A.
/ Oct 06, 2017 07:55 AM EDT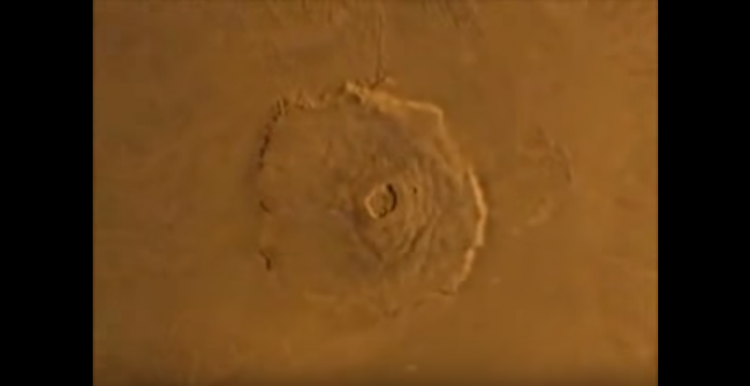 Many researchers have been looking at the planet Mars. A lot of studies have been conducted on the Red Planet. Some may believe that there is an intelligent life out living in the said planet. Thus, a recent study has found that volcanoes on Mars are older than here on Earth.
The new research suggests that the volcanoes that have been discovered on Mars are more than 1,000 times as old compared to their counterpart here on Earth. The new study that has been published in the journal Nature Communications. It focused at the Martian meteorites that allow scientists to finally determine the ages of different lava flows that are happening on the Red Planet, according to Space.com.
The higher age of the volcanoes that are located on Mars comes from the structural differences between them and those that are here on Earth. Many of the Earth's volcanoes form as tectonic plates that overtake one another. The rock from the lower plate melts and then fuels a chain of volcanoes just like the Cascade Range of the Pacific Northwest.
As follows, the volcanoes can also over specific hot plumes in the semi-molten mantle. The hotspots give rise to volcanoes like the Mauna Kea that can be found in Hawaii. Hence the Hawaiian Islands formed as the Pacific plate drifted northwest over the stationary hotspot that is located there.
However, the planet Mars has no plate tectonics as for now. The crust of the planet has a solid shell. It means that the volcanoes in the Red Planet form over the hotspots and sit in place for millions or billions of years. Thus, the scientists knew that the Martian volcanoes that are the largest in the solar system must be incredibly old. However, the researchers had not yet found a way of measuring the behemoths' age.
In line, Benjamin Cohen who is a planetary scientist at the University of Glasgow in the United Kingdom who is also the study's lead researcher told Space.com That's really good for getting relative ages. The challenge is calibrating and putting a number to it. Saying that these many craters equal this age."
© 2019 Korea Portal, All rights reserved. Do not reproduce without permission.