Origins Of Earth: Meteorite Hit And Splashed Into Ponds Creating The Essentials For Life; New Study Suggests
by
Elon A.
/ Oct 05, 2017 08:28 AM EDT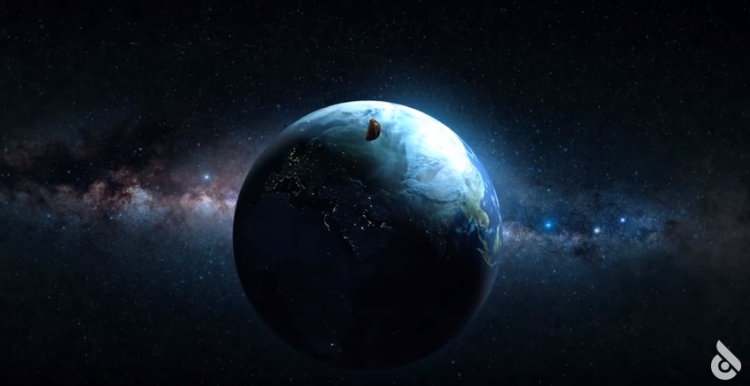 The origins of life on Earth has been an argument ever since. Theories have been debated by many. Now, a recent study suggests that life began when a meteorite splashed into ponds leading to the essentials of life.

In the recent study, it shows that the life on Earth began somewhere between 3.7and 4.5 billion years ago. It is because meteorites splashed into ponds. From there, it leads to the essential elements and contributes the life on Earth.
As follows, recent evidence appears that life on Earth may have occurred much earlier than was expected and from a different mechanism such as meteorites. During the early stages, the carbon-rich meteorites rained down from the sky. Some of which landed in small warm ponds wherein the elements that are essential were dissolved into the ponds, according to Forbes.
The new study that has been published in the Proceeding of National Academy of Science was conducted by a team of researchers at the Max Planck Institute for Astronomy. The experts found that in order to promote polymerization of nucleotides into RNA, it must have cycles such as wet and dry. Thus, these cycles most likely did not exist in the hydrothermal vents located at the seafloor.
For this RNA to form the nucleotides had to polymerize and perfect the environment for that to happen, it needs a small warm pond. The study suggests that the RNA likely formed after just one of a couple wet to dry cycles in the ponds and that RNA first appeared 4.17 billion years ago or much earlier.
In line, the ponds are more likely to have wet and dry cycles. It would allow the nutrient-rich both to concentrate into self-replicating RNA. The RNA molecules were the first genetic material on Earth and it is the basis for all the life.
As follows, the co-author of the study, Ralph Pudritz said that "Because there are so many inputs from so many different fields. It's kind of amazing that it all hangs together. Each step led very naturally to the next. To have them all lead to a clear picture, in the end, is saying there's something right about this," according to Business Insider.
Meanwhile, the father of Evolution might be correct when he previously hypothesized that life began in a "warm little pond." These ponds, according to him happened during the early stages of the Earth. Charles Darwin wrote in 1871, that the ponds are composed of ammonia, electricity, heat, light and phosphoric salt.
© 2018 Korea Portal, All rights reserved. Do not reproduce without permission.